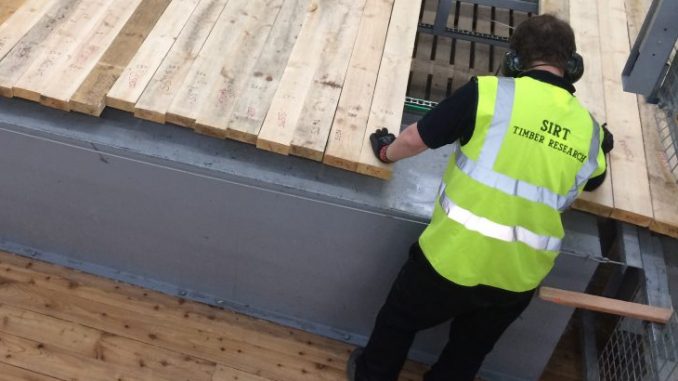 Fri, November 17, 2017
9:30 AM – 1:30 PM General audience
1:30 PM – 16:00 PM SIRT sponsors only
Construction Scotland Innovation Centre (CSIC)
3 Watt Place, Hamilton International Technology Park, G72 0AG
On Friday 17th November we will be holding a seminar to update you on the latest research on timber.  The morning session is open to all and will include summaries on two recently completed PhD projects at University of Glasgow (managing twist and other drying distortion, and understanding moisture variation in trees and roundwood).  This will be combined with ongoing research from Forest Research and Surrey University (modelling moisture movement in wood, and moisture cracking of trees), and – of course – the very latest research from Edinburgh Napier University on grading settings, and alternative conifer species – both material properties and the results of our recent survey of sawmillers' experience.  We'll still have time to fit in the latest news on what we are planning to do with NUI Galway  (including new machine grading settings for Douglas-fir) and an update from Andrew Gibson on the Modern Apprenticeship Framework in Wood and Timber Industries Level 2.
The afternoon session, which is for SIRT project sponsors only, will go into more details, get under the hood of the latest developments in standardisation, and set the agenda for research going forward.  Most of the standards for strength graded timber have been revised recently – and it looks almost certain that next spring will bring a big overhaul to machine grading.  If you want to know what's coming before it comes, this is your opportunity.
The event is free, but space is limited so please book through our Eventbrite page in good time.  Lunch and coffee breaks are provided.
This is a joint event with the Wood Technology Society (WTS) of IOM3.  The purpose of WTS, which was formerly the Institute of Wood Science (IWSc),  is to advance and encourage the scientific, technical, practical and general knowledge of timber and wood based materials. It is the professional body for the timber and allied industries, and has part of IOM3 has strong connection with other materials interest groups including the construction materials group, the natural materials society and the packaging society.  WTS exists for all who care for and have an interest in timber and wood based products and, in particular, those employed within the timber importing, merchanting, manufacturing and user industries, together with those in education and research.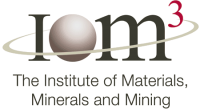 The venue is the Construction Scotland Innovation Centre (CSIC) – the leadership organisation for Scotland's construction industry. CSIC is there to help the Scottish Construction Industry Innovate products, processes and services. It can provide both funding and access to prototyping and testing facilities.  As part of this event you will get to see some of the facilities on offer in the state-of-the-art "Innovation Factory".