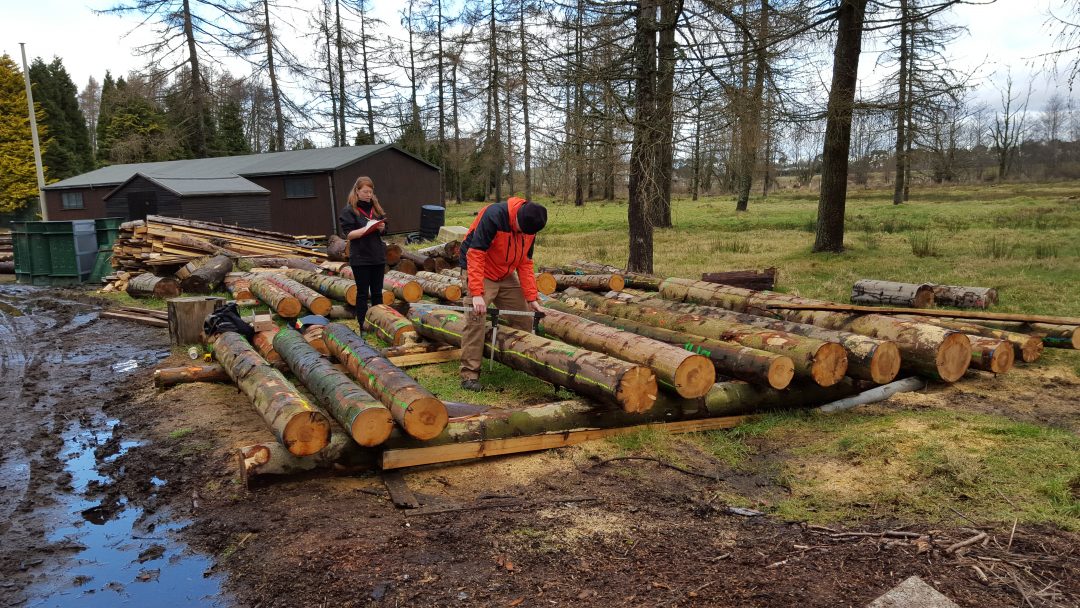 The National Forestry Conference for Ireland will be on the theme of minor conifers ("an appraisal of the silvicultural and marketing potential of coniferous alternatives to Sitka spruce").
Wednesday, 31 May 2017
Johnstown House Hotel, Enfield, Co. Meath
The confers on their list are Norway spruce, Douglas-fir, Scots pine, larch, western red cedar, western hemlock and Monterey pine – similar to the list of potential species identified for UK forestry (with the interesting addition of Monterey pine (aka radiata pine) – and larch, given the Phytophthora risk)
As in the UK, Sitka spruce is a major species for forestry – with good yield, site adaptability and market benefits – and that's going to continue.  The "alternatives" are about avoiding over-reliance on one species – and the consequent risks for industry in relation to climate change and disease.
The conference is organised by The Wood Marketing Federation and the Society of Irish Foresters and is aimed at forest owners, producer groups, foresters and forestry companies, researchers, State agencies, timber processors and end users.
We will present on "timber properties of minor conifer species in Britain and future marketing opportunities"
For more information, visit www.wood.ie