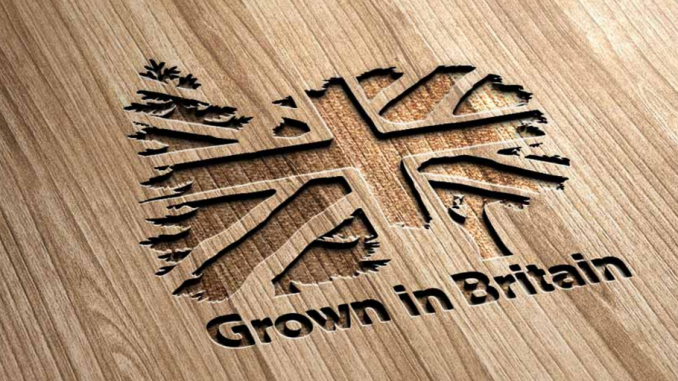 Dan Ridley-Ellis will speak about grading of British-grown timber at this event hosted by BRE, which launches Grown in Britain week, 2016
10 October 2016
BRE, Garston Watford 10:00-15:45 (4 hours CPD)
Online price £50.00 per person , plus VAT (includes lunch and refreshments). Book here
This event will also allow delegates to visit the Zerobills house on the Innovation Park and learning about the latest Grown in Britain timber products and thinking concerning using local timber in construction projects.
"We are delighted that BRE have agreed to host our launch event for Grown in Britain Week 2016. BRE are a world class organisation that have been one of most active founding partners for the Grown in Britain movement but they have gone above and beyond by leading on several key areas of research that have already created new markets for homegrown timber products, challenging imports and creating valuable local jobs" Dougal Driver the CEO of Grown in Britain
Alongside the conference will be an exhibition of British timber products.
The intended audience includes: architects, engineers, designers, construction companies, and timber supply chain businesses
Programme
Welcome
Grown in Britain goes from strength to strength as today sees the launch of the 4th Grown in Britain week
Dougal Driver (Grown in Britain)
Forest products and the British economy
Forests and woodlands play a vital role in our rural economy and provide assets for all
(Forestry Commission)
Is timber low carbon?
Timber is a very versatile construction material, is it environmentally the best choice and how do I know?
Ed Suttie (BRE)
The Zerobills home
An inspiring new home design and platform that utilises British timber and celebrates wider possibilities
Bill Dunster (Zed Factory)
National field trial of British softwoods
British softwoods are used extensively in ground contact in fencing, the largest product field trial in the UK for more than 50 years began in 2014
Steve Young (Wood Protection Association)
Grading and utilisation of British timber
Strength grading of timber is critical for many construction applications – but how does it work, and how does British timber fare?
Dan Ridley-Ellis (Edinburgh Napier University)
Award of "Grown in Britain Woodland Hero 2016"
Tour Groups
Lunch & Exhibition
Tour Groups
British timber species selection
What timbers are available and what uses do they have in construction.
Phil O'Leary (TRADA)
Project Woodstock
In 2014 less than 10% of the hardwood timber consumed in the UK was home grown. This study outlines the feasibility and deployment options for a 'GiB WoodStock' timber supply hub.
Charlie Law (Sustainable Construction Solutions)
Opportunities for UK woodlands and forests
What are the wider opportunities for construction and the forest sector
Steve Cook (Wilmott Dixon)
Closing remarks
Dougal Driver (Grown in Britain)
Tour groups (30 minutes):
A: British timber in action (Zerobills home and pod & WPA field trial)
B: Testing (BRE's structural test hall and Xylarium)
#GIBWeek2016