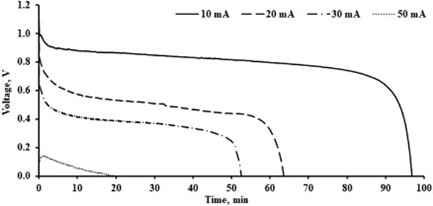 The journal paper on the 'Analysis of Polypropylene-based Aluminium-air Battery' can be viewed here.
Weng Cheong Tan1, Lip Huat Saw1*, Ming Chian Yew1, Dongyang Sun2, Zuansi Cai2, Wen Tong Chong3 and Pei-Yu Kuo4
1Lee Kong Chian Faculty of Engineering and Science, UTAR, Kajang, Malaysia
2School of Engineering and The Built Environment, Edinburgh Napier University, Edinburgh, United Kingdom
3Department of Mechanical Engineering, University of Malaya, Kuala Lumpur, Malaysia
4Department of Forestry and Natural Resources, National I-Lan University, Yilan City, Taiwan
Global energy demand is rising due to the rapid development and adoption of new technologies in every sector. Hence, there is a need to introduce a clean energy source that does not cause damage to the environment. Aluminium-air battery with its high theoretical specific volumetric capacity is an exciting alternative for post-lithium energy storage and has been at the forefront of energy research for years. Read more here.