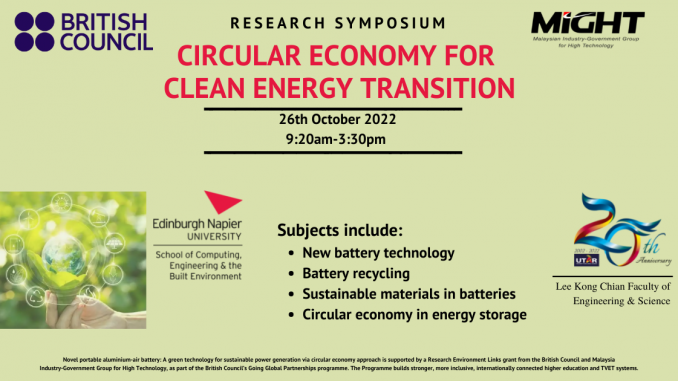 Edinburgh Napier University will be delivering a hybrid research seminar on how green materials are used in energy storage applications on Wednesday 26th October at its Merchiston Campus.
More details will be released soon.
Circular economy is a system aiming to get the most out of materials, keep products and materials in use and design them to be cycled back into the economy, eliminating waste. This idea is a vital pillar of the energy transition. Nowadays, numerous researchers from the globe are focusing on how to maximise the use and recycling of sustainable materials for energy transition. This symposium, which is under the Research Environmental Links Grant, is to establish a platform for experts from academia and industry to discuss the above topic. Professors from different universities will give talks on sustainable materials and re-manufacturing. Specialists from battery manufacturing industry will also explain the cutting edge technology and their view in this area.