It can be very frustrating feeling like travelling and not being able to afford it. However, there are many free tours out there. It is important to be aware that many tours that are advertised as 'free' actually mean that at the end you're gonna be asked to leave a donation. So technically you could just leave and not pay, however it is not nice custom to do so…so make sure you've got at least a fiver (or whatever you think the tour was worth it) not to be surprised at the end!
As you may want to visit specific places around Scotland e.g.
West Highlands, Isle of Skye, Shetlands,
Inverness, Aberdeen etc., you should know that there are many companies that organises tours around the beautiful Caledonia. I once went on a tour with the Rabbie's Tour and I would highly recommend it again. I went to see Loch Ness and Glencoe area, veeery nice. However, that can be a bit expensive if you're in a student budget. So what's a good alternative?
The Hairy Coo is a well-known, highly appreciated tour due to its fantastic itineraries, tour-guides and tip-based fee. This could definitely be a more affordable way to explore Scotland on a student budget without sacrificing the quality of contents and landscapes. I've taken my mom on this tour and she simply loved it. Russel was our tour guide and his Scottish accent kept us company during the whole tour. The only thing is that the whole tour is going to be in English, so if you're planning on taking someone who's not very comfortable with the language it may be a bit challenging..but that's also the beauty of adventure, isn't it? 🙂
If you're looking to just take a train and go discover the main cities in Scotland with a DYI tour, then take a look at the following list of cities and town for some inspiration: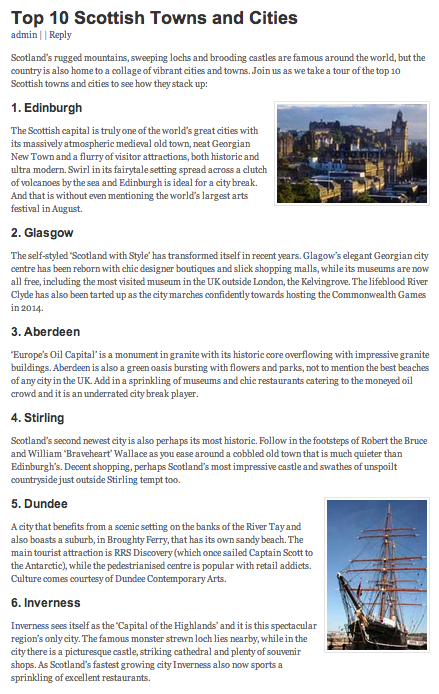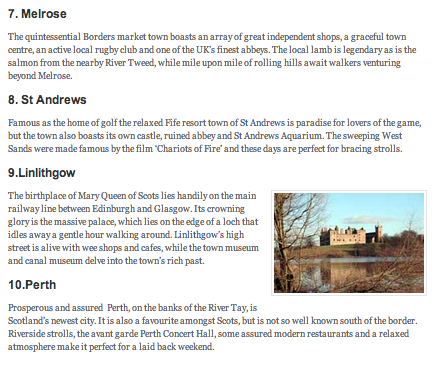 Finally, another kind of tours I'd highly recommend to experience are the ghost tours. There are many of them happening all around Edinburgh and many of them use a tip-based fee, so they define themselves as free. One of the most recommended is the Sandemans Edinburgh Free Tours and their meeting point is on the Royal Mile. Usually these tours have great guides that tell many interesting and funny stories that are in between history and legend, which makes the whole experience more involving and exciting. Don't miss out on this, students! 🙂
Carlotta