Edinburgh Napier hosts the annual British Council's Creative Leadership Programme in partnership with Counterculture LLP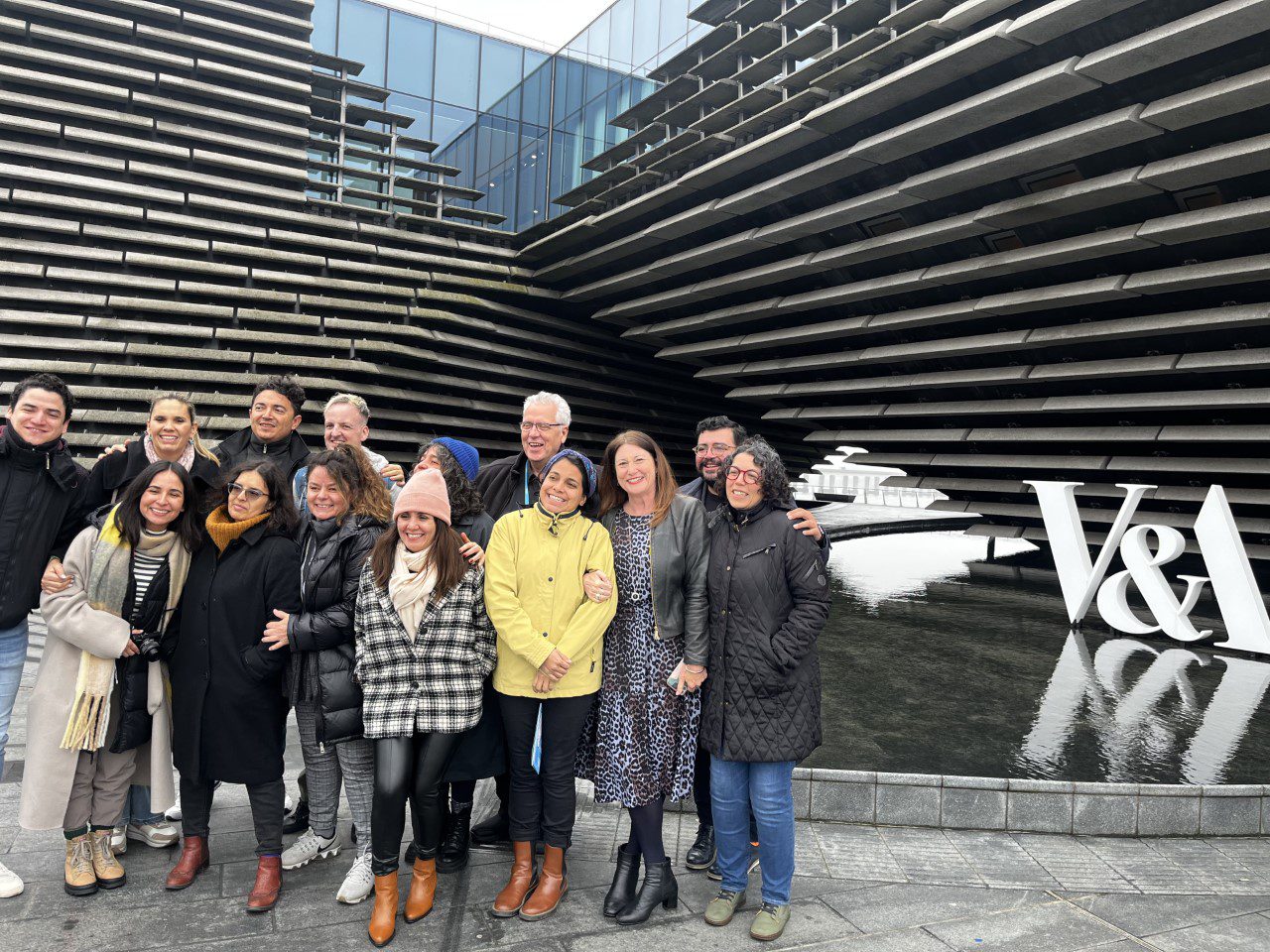 In a society that is constantly evolving, and becoming more technologically savvy, there is a constant need to nurture skills such as creativity and leadership among individuals and industry professionals. Creativity is an important skill to nurture as it inspires innovation, and as Steve Jobs once said: "Innovation distinguishes between a leader and a follower".
The British Council's Creative Leadership Programme in Mexico was set up in 2019 and aims to improve the governance and leadership skills of cultural and creative sector leaders today, so that they can make a difference to the creative arts of tomorrow.
The British Council annually selects cultural leaders through an open call open to Mexican citizens. Certain criteria have to be met, including having at least five years as established practitioners in projects or organisations from the public, private, and non-profit sector, which have an important impact on cities and society.
The selected cultural leaders then participate in an intensive capacity building and interactive experience based on exploring the concepts of governance models and leadership, while engaging with new methodologies and experts; connecting with their peers and meeting with their counterparts in the UK.
Edinburgh Napier hosted this year's one-week residency with CounterCulture LLP, which featured relevant talks, workshops, seminars and discussions to share best practice in the UK, and the University facilitated participants to develop their own governance models.
Representing Edinburgh Napier and facilitating the success of the one-week residency were Festival and Event Management Professors Jane Ali Knight and Gary Kerr. Alongside, the team at Counterculture was represented by Sharon Armstrong Williams and Kate Ward, and the British Council team of Alejandra Montemayor Loyo, María García Holley and Valeria Zamparolo.
This year's cultural leaders chosen were Alberto Ríos de la Rosa, Aline Cajiga Sanchez, Carlos Bañuelos Barrios, Claudia Basurto, Idalia B. Santos, Maru Calva, Mariana Gándara Salazar, Miriam Stefany Gastélum Aispuro and Pablo Solis Vega.
These individuals came from a variety of backgrounds, with expertise in the arts, culture, education and entertainment sectors.
Over the course of the week the group got to meet key figures who contribute to the creative industry in Scotland, through a series of talks, workshops and activities. This included a trip to the V&A Dundee to explore the culture and arts that are currently being showcased. Also in Dundee, there was an opportunity to hear about exciting projects such as the UNESCO City of Design Dundee, in partnership with Puebla, Mexico, which is also a member of the UNESCO Creative Cities network. A result of this partnership led to improving road safety in Puebla whilst having the pedestrian crossings signify elements of Dundee painted by Dundee based visual artist and designer Louise Kirby.
"It's been really good to exchange ideas and look at how we can solve issues and problems together, building on that sense of a global network", said Professor Jane Ali Knight.