Placements can offer any businesses a real benefit in tough times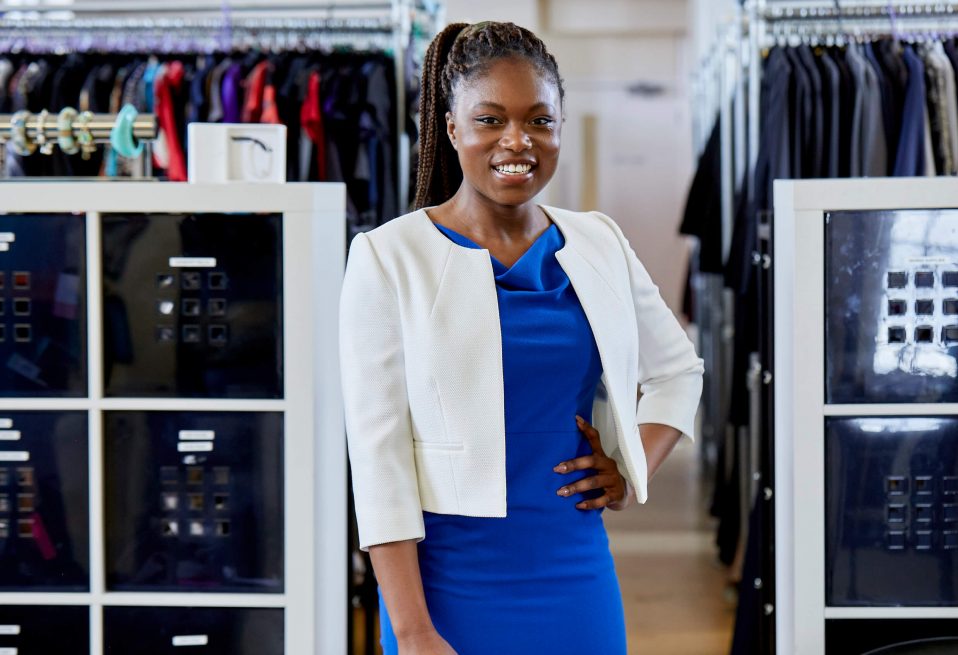 During the uncertainty of recent months, 100 undergraduates from Business Management, Marketing Management and Hospitality, Tourism and Events programmes have had the opportunity to apply the knowledge they have acquired at university into a work placement, and the results have been absolutely amazing; both for the host and the students.
"It was such a pleasure having Ellie on board with us," said Emma Sinclair, from "The Social Cow", an all-round marketing agency, "She has probably been the most hard-working and reliable intern we've had through our doors. We were very sad to see her finish, She's a fantastic student and a very hard worker and she knows my door is always open for her."
Abbie Menzies was offered a a 32-hour contract with Smart Works – a charity that has helped thousands of women into work by providing interview preparation and a complete outfit of clothes (pictured above) and accessories to help them feel at their best at interview – and loved the opportunity: "It was the perfect environment to apply my existing skills in a completely new working environment."
Smart Works' Beth Reid adds they took two placement students from Edinburgh Napier this year: "Both of them were great, particularly considering some of their time spent with us was working from home, which is that little bit trickier in any new role.
"Both Abbie and Lewis were phenomenal. We thoroughly enjoyed having them as part of the team and they made tremendous progress in supporting our outreach projects in their respective roles. We offered Abbie a job over the summer, and asked Lewis to come back on a freelance basis early next year, to support on our annual fundraiser.
"We are very interested in the opportunity to work with other Napier students next year."
If you too are looking for help and prepared to work with professional students who will enhance and fit your business perfectly, then please contact Alice Strong on nbsplacements@napier.ac.uk to sign up for 2022.