We are thinking small, and that's not a bad thing

I write this on a glorious Saturday afternoon, within earshot of Tynecastle Park and Murrayfield. However, the COVID-19 pandemic has replaced the usual atmosphere of excitement and anticipation (or despondency if you are an Aberdeen fan) with an eerie, anxious silence. My colleague Stephen Robertson has written pragmatically on the impact of the pandemic on Scottish football; I recommend you read Stephen's piece if, like me, you are suffering from sporting withdrawal.
To distract myself from another few weeks or months of this sporting vacuum, my thoughts wander from Gorgie Road in the direction of Princes Street and to what this crisis will mean for the high-street and independent retailers in particular. There is no doubt that in the past two decades, hit with; the impact of e-commerce, a seismic financial crisis, Brexit, and now COVID-19, our independent retailers have endured a torrid time. The character of towns and cities is being eroded as those precious independent enclaves of individuality and curiosity are forced to close. Edinburgh, like many other towns and cities, risks becoming another white-label version of a high-street, in a sandstone skin. This current crisis, with most independents currently shut, straining to pay rents, facing a supply chain nightmare, forced to furlough or lay-off staff, and struggling to plan only weeks ahead, surely this is one more nail in the coffin, or is it? As Mary Shelley wrote, "nothing is so painful to the human mind as a great and sudden change"; however, the great and sudden change caused by COVID-19 has resulted in a shift in the national mindset which may reverse a painful trend.
In response to the pandemic, communities have stepped up to support those most at risk and in need. We have collectively and individually taken responsibility to support the most vulnerable members of society whilst recognising many who have long been overlooked and taken for granted. Each day sees another example of the social efforts: streets and residential blocks have set up local social media groups to provide a safety net for those self-isolating or shielding; an overwhelming response resulted from the Government's volunteer call to support front-line staff; and the phenomenal fundraising efforts of Captain Tom Moore who has raised almost £30m to date for NHS Charities Together. Many of our SMEs and independent retailers fall into this vulnerable category, and we are more acutely aware of their perilous position.
In a shift to the status-quo, it is these small businesses which are communicating, engaging, and supporting in a manner which resonates most strongly with their local communities. As we increasingly view businesses through the lens of their societal contributions, larger organisations are failing to find an empathic voice. We see this played out through examples of insensitive operational practices, questionable taxation arrangements, and profiteering from the crisis. Exemplifying this, Just Giving are facing a public backlash as they are currently due to profit to the tune of £300,000 from Captain Moore's philanthropy.
However, it is yet to be borne out whether this shift in the national mindset is a reflex or a recalibration of consumer behaviour and consumer culture. Will we continue the trend sparked by this pandemic or just sleepwalk back into our old consumerist ways, which favours those largest organisations we are most cynical of now? Certainly, our SMEs and independent retailers need us more than ever. We can support them and help bridge this gap through some relatively simple means, such as booking and pre-paying for a future appointment or buying a voucher to be redeemed when restrictions are lifted. Driven by the rediscovery of their value and contribution to society, we must support those independent retailers now and in the future. Stay safe.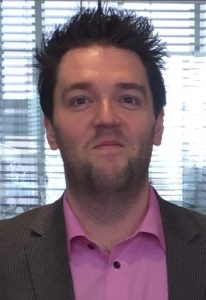 Dr Andrew Kincaid, Lecturer