Double first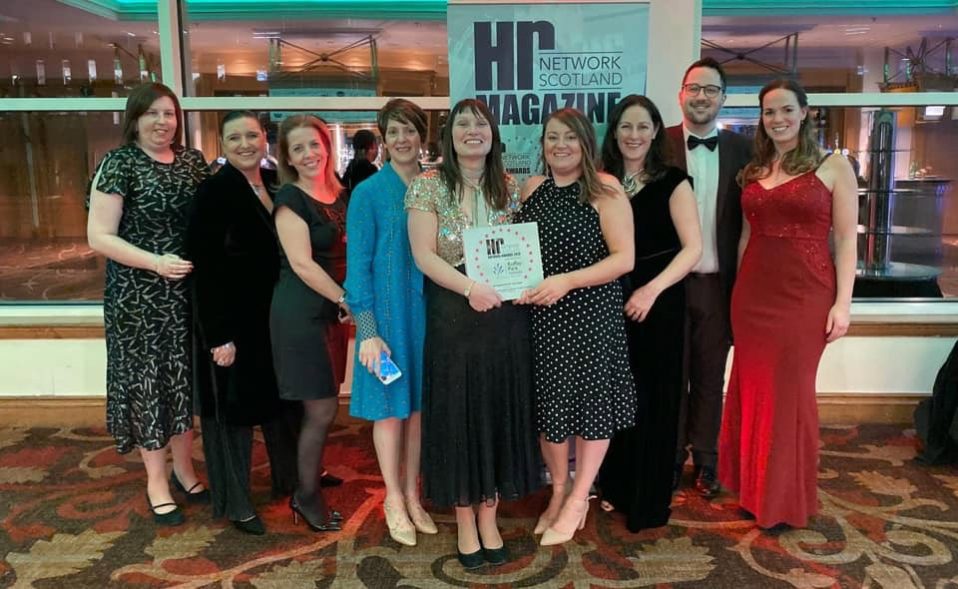 The HRM subject area had a lot to celebrate at the HR Network Scotland award evening at the Hilton Glasgow in November.
Having recently been ranked first in the UK in the National Student Survey (NSS) for the HRM subject area, one of our students, Loretta Windsor-MacKenzie, won the prestigious HR Network (Scotland) Graduate of the Year Award.
Loretta recently completed a part time MSc in HRM at Edinburgh Napier University and was nominated for this award by the programme leader, Norma D'Annunzio-Green.
Loretta completed her university placement at Brodies, helping to develop their employee wellbeing strategy, and subsequently worked as a Senior Wellbeing Advisor.
Loretta has since developed her own Wellbeing consultancy, Greentree Wellbeing which offers HR packages for digital, mental, physical, social and financial wellbeing.
Norma DAnnunzio-Green, Programme Leader of the part time MSc HRM said: "the HR team at Edinburgh Napier are very proud of Loretta and it has been a pleasure to be part of her professional development throughout her MSc HRM. Loretta had to deal with some very challenging personal circumstances while studying and demonstrated immense resilience and determination. Her passion for championing the employee wellbeing agenda was clear throughout.
"We actually had two MSc HRM students shortlisted for this award, Loretta, and Bryony Owtram from Standard Life Aberdeen, reflecting the excellence of our students. Congratulations to them both!"