New courses give managers in Scotland's tourism sector the strategic edge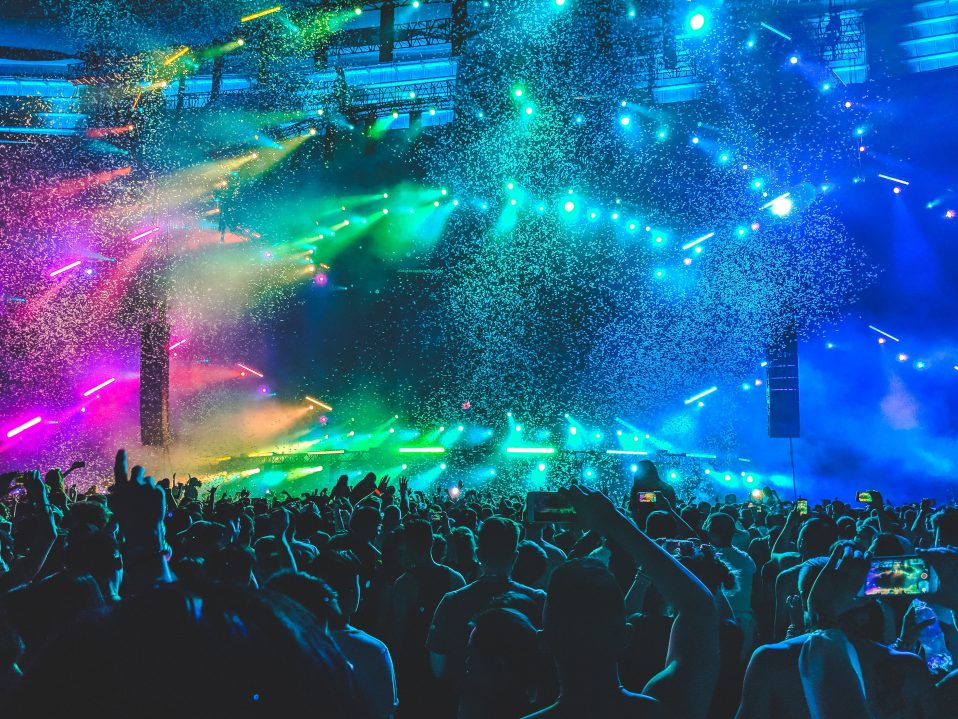 Scotland was voted 'The Most Beautiful and Most Welcoming Country in the World' by Rough Guide Readers in 2017, and its appeal continues to drive employment, with the number of jobs in tourism increasing by 12% since 2011. The sector now accounts for one in every 12 jobs and generates about 5% of the overall Gross Value Added (GVA) to the Scottish economy – around £6bn annually.
The target of the existing national tourism strategy – running to 2020  –  is to grow visitor spend by £1bn from its 2012 baseline. Progress has been positive – Edinburgh's famed year-round festivals programme helps the city to attract more than 4m visitors each year, netting around £300m annually to its local economy alone.
The strategy moving beyond 2020 is to be unveiled at the AGM of the Scottish Tourism Alliance (STA) on 7 October, but with more than 14,000 businesses in the sector, the need for leaders and managers who are able to think critically, and who have the analytical skills to solve complex problems in a rapidly changing business context, has never been greater.
Edinburgh Napier University Business School is already Scotland's largest university in the sector, measured by student numbers, and with a 5* ranking from QS for teaching and a 100% satisfaction score from students in the most recent National Student Survey (for the MSc International Festival and Event Management), it is playing a pivotal role in supporting and strengthening the sector's pool of talent.
In autumn 2019, its symbiotic relationship with the sector has been further strengthened by the launch of two new Masters programmes, both developed in collaboration with industry.
The MSc Crowded Space Design Management & Risk Analysis is led by industry experts, which focuses on scientific elements related to crowd dynamics and new practices in managing crowds. It provides students with a unique opportunity in Scotland, to create and test new theory and then practice this in the workplace.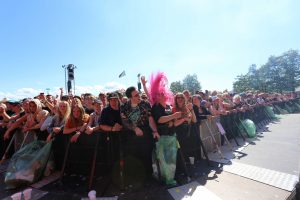 "For reasons of both safety and security, the design and management of crowded spaces has become one of the most important aspects of creating and sustaining a resilient programme of events."
"For reasons of both safety and security, the design and management of crowded spaces has become one of the most important aspects of creating and sustaining a resilient programme of events," explains Professor Chris Kemp of Consultancy Mind Over Matter, who has developed the new Masters programme with Professor Jane Ali Knight at Edinburgh Napier University.
Professor Kemp has experience of delivering courses to football match commanders, and also training the Police Scotland Bronze and Silver Commanders for events such as the Commonwealth Games. He continues: "The only way to mitigate unknown risks is to create assessment possibilities that will allow those tasked with creating a risk assessment and managing risk to ensure they cover every eventuality, and that these vital support mechanisms are fluid and dynamic."
Professor Jane Ali-Knight adds; "The Masters programme will deliver a comprehensive understanding of how densely populated areas are managed, secured and above all made safe… for the tourism, hospitality, business, conference, music, events, sports and technology industries. Students will study the design, creation, development, management and the inherent challenges associated with crowded spaces.
"The course is targeted at anyone involved in the design and management of crowded spaces, from shopping centres to transport hubs. But for managers of festivals – and the entire breadth of events in the tourism, hospitality, business, conference, music and sport industries –crowded spaces are now one of the most vital aspects to understand and manage effectively."

The Business School is also launching a unique blended-learning programme for its already popular MSc in Business Event Management. This programme has been developed in conjunction with the Edinburgh International Conference Centre (EICC).
"The business events industry is a fast-growing segment of Scotland and the UK's economy," explains Marshall Dallas, Chief Executive, EICC. "We're proud to partner with Edinburgh Napier University on the Masters qualification, which can be a real differentiator for students who are keen to pursue a career in business events. The EICC is an organisation which creates a platform for innovation and progression, so we are really excited to be working in collaboration with Napier to produce amazing talent."
Associate Professor Martin Robertson, the programme leader, adds: "With the opportunities in the current marketplace, there are many managers in the sector and others looking to move into events management who want the opportunity to gain a suitable Masters qualification without having to devote a year to full-time study. Our unique blended learning programme, launching in September 2019, will allow them to develop while still being able to focus on the day job."
Martin adds: "Business events aren't just about gold top tourism activities, they are also about bringing industries together and giving them the platform for the future." A sentiment supported by Rory Archibald, VisitScotland, who states, 'Business Events are no longer just economic drivers for the local community, they are springboards for inward investment to industry, academia and infrastructure. They profile the world leading innovation, research and entrepreneurial viability of Scotland on a global stage. They bring people together where new connections, new collaborations and new ideas can be formed and offer the chance to showcase Scotland as a beacon of social change to an international audience."
Whatever the specific targets STA unveils this October, thanks to the close ties between the sector's representatives in Scotland and Edinburgh Napier University, the managers who will drive the sector forward tomorrow can gain the skills they will need today.