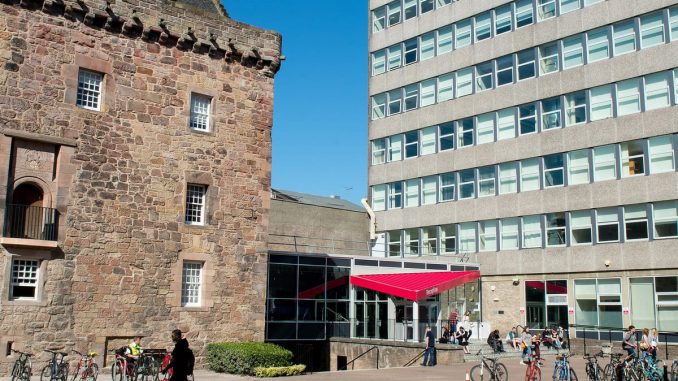 Hi everyone – my name is Drew Feeney and I recently joined the PhD programme at Edinburgh Napier University. I am a part-time PhD student – and a little nervous in these first few weeks of the programme – but I have received a very warm and friendly welcome from everyone in the University so far.

My PhD project will focus on developing user-led approaches to supporting digital literacies, likely with an applied focus on older adults and the digital challenges they face. It will seek to examine these challenges from both systematic and practical perspectives, and will engage users directly to develop new methodological processes to supporting ongoing digital literacy formation in this key section of our population.

I am drawn to this project, primarily because I currently work as a professional librarian within a large public sector organisation. As part of my role there I have extensive practical experience of addressing the very issues at the heart of my research topic, and am already looking forward to seeing where the project will lead and to develop this experience in the future. My long term aim is to produce tangible and lasting improvements in digital literacy provision for our older adult population, and to embed a culture of continuous development and progression within this.

I am brand new to Edinburgh Napier University, having completed both my BA(Hons) (History) and MSc (Information & Library Science) at the University of Strathclyde and my PgCert (Digital Education) at the University of Edinburgh. Indeed, prior to undertaking my postgraduate certificate in 2021 I was out of formal education completely for almost 20 years, so I consider myself very fortunate to have this opportunity to work on such a project. With the help of my Supervisors David, Frances and Gemma I am excited now to get started and to see where all of this leads over the next few years.