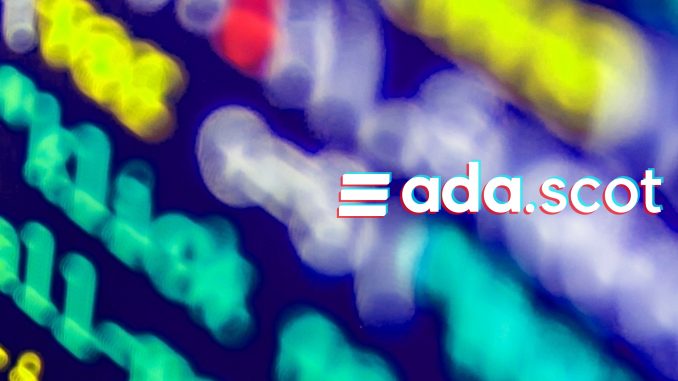 The 3rd Ada Scotland Festival starts on Wednesday 12th October, with two weeks of activities and events, mostly online, but including in-person events for the first time.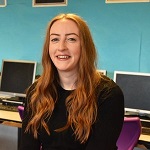 Ada Scot was founded in 2020 by Dr Matt Barr (Uni of Glasgow lecturer and SICSA Director of Education), Dr Toni Scullion (Edinburgh Napier graduate, award-winning school Computer Science teacher, founder of dressCode and Digital Technology Education Charter) and Dr Ella Taylor-Smith (Senior Research Fellow in the Centre for Social Informatics and Centre for Higher Education Research).
The aim of the festival is to address the gender imbalance in computing subjects, by encouraging more women and girls to get involved in computing, supporting computing students, and publicising the wide range of careers available to people with digital skills.
For example, it's widely believed that techies are not people-people and that they work predominantly in partnership with their computer. However, many tech roles are highly collaborative, working in teams and using creativity and social skills to build the tools we need for a better world. So, many of the events at Ada Scot 2022 aim to showcase the interesting jobs available and give attendees opportunities to chat with the real people doing these jobs. For example: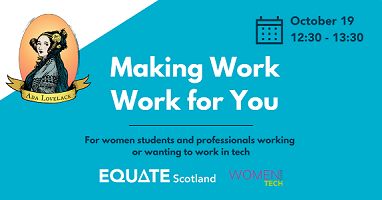 the Scottish Government, who have been active and enthusiastic partners in the festival since the start, are running an interactive online workshop exploring their Digital, Data and Technology roles the important work they carry out (Monday 17th October, 2pm and Tuesday 25th October, 2pm);
Equate Scotland and Women into Tech invite you to Make Work Work for You and envision inclusive workplaces on Wednesday 19th October, 12:30;
Tech We Can present "Tech to Help People", a live virtual 30-minute assembly for school children in Scotland, aged 5 – 11, Thursday 27th October, 09:30;
And Apps for Good are running a workshop for teachers to explore how their computing resources map to the Curriculum for Excellence, and introduce their brand new climate action course, Innovate for Climate Change. Wednesday 26th October, 16:00.
This year is the first year the festival has been able to include in-person events, including: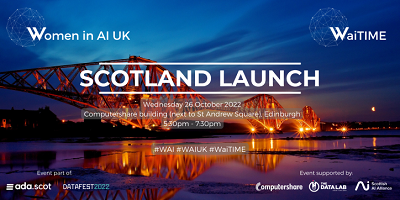 Lots more activities and events on the website (calendar).
And here's a special selection for students and women at the beginning of their tech career.