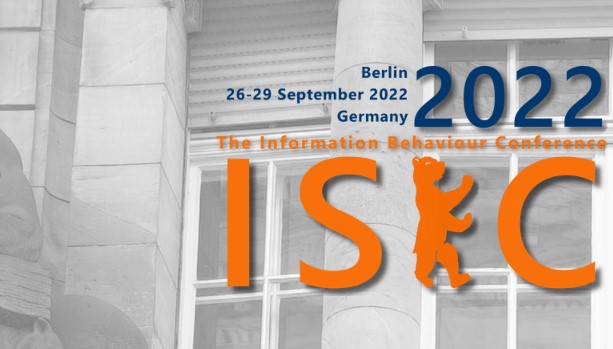 The Information Seeking in Context (ISIC) 2022 conference is just around the corner! It will be held at the Humboldt University School of Library and Information Science (Humboldt-Universität zu Berlin) in Berlin, Germany between the 26-29th September.
The ISIC conference has always been popular with members of our research group, especially with research students (see summaries of our 2016, 2018 and 2020 contributions here).
In keeping with traditions, this year, Marina Milosheva looks forward to presenting the latest paper that she co-authored with her supervisors Peter Cruickshank, Peter Robertson and Hazel Hall, entitled "Capturing career information use in everyday life: Introducing the CIEL conceptual framework".
In it, she outlines the tenets of the conceptual framework that she devised to support her doctoral work. The CIEL conceptual framework is interdisciplinary: it is underpinned by ten theories, models and frameworks originating from Library and Information Science and Career Studies.
Marina's slides and full-text paper preprint are already publicly accessible; follow the links below to learn more about the CIEL conceptual framework.
Capturing career information use in everyday life: Introducing the CIEL conceptual framework
Presentation slides are available to view here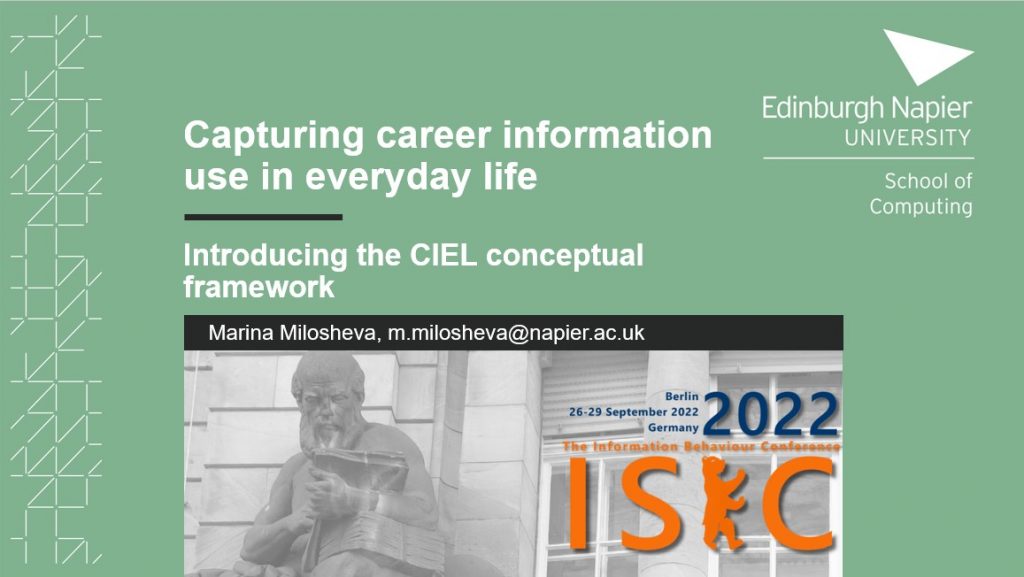 The full-text preprint is now available to download at Open-Access-Publikationsserver der Humboldt-Universität