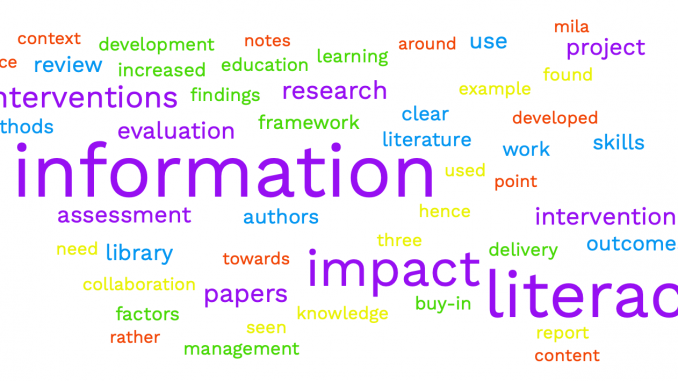 Peter Cruickshank, Bruce Ryan and Marina Miloshava worked together to carry out a review of recent research literature on information literacy (IL) impact. This is the beginning of a process of creating a framework for impactful IL interventions, including the development of parameters to guide impact assessments. The work was carried out in conjunction with the Media Information Literacy Alliance, who have posted a longer blog on the project
The report is based around a literature review carried out in April – May 2022. The main work was paring an initial set of over 6,000 results down to a shortlist of 26 papers covering a range of regions, contexts and methods of study. This was followed by an evaluation how these papers' authors undertook IL interventions, leading to the identification of eight components of impactful IL interventions.
This project was resourced using seed funding provided by Edinburgh Napier University, and is hoped to lead to further work in this area.