International Migrant Day – 18 December – was an appropriate day to review the latest research published in Anti-Trafficking Review, at a special event at the Royal Society of Edinburgh.
Published by the Global Alliance Against Traffic in Women (GAATW), a network of over 80 NGOs worldwide, this issue of the quarterly academic journal has been guest edited by Kiril Sharapov, an Associate Professor at Edinburgh Napier University's School of Applied Sciences, and Suzanne Hoff, International Coordinator of La Strada International. Its focus is on public perceptions and responses to human trafficking.
The theme has emerged from research that identifies that many interventions, globally, are driven by assumptions or ignorance of the issue at a local level. Peter Olayiwola, a PhD student at Nottingham University highlighted that in Nigeria, which is the focus of his ongoing research, most NGO's perceive the issue of trafficking to be driven by organised networks – a perception driven by the western donors most NGOs rely on to fund their programmes.
There is an obvious danger then that most interventions become necessarily time bound and focused around this single driver. But the reality for those working in exploited roles, many of whom Peter has interviewed directly, is that they are not trafficked into Nigeria by organised gangs, but taken advantage of in their own country, by those who would exploit the extreme poverty of their basic living conditions and the vulnerability it creates.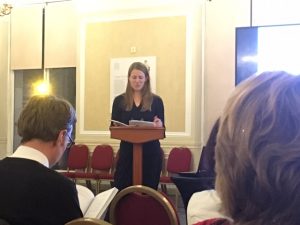 Improving public awareness of the issues around trafficking is then, surely, a benefit?
As Kiril Sharapov and Suzanne Hoff write in their editorial however, the answer is not so clear cut. "Most awareness-raising messages continue to deliver simplistic narratives of 'victims, villains, and heroes,' while leaving the structural root causes of human trafficking and the systems of domination that underpin them intact."
The range of research in this edition does point a way forward, and a focus on the broad range of root causes could do much to inform a better debate around how limited funds can be targeted. It is not uncommon for costly public awareness campaigns to be approved just as equivalent direct cuts to front line services are enforced. Strengthened labour inspection systems could also do much to impact the conditions under which currently exploited workers subsist, and anti-trafficking campaigns also need to call for labour protection in unregulated sectors, such as domestic work.
Ultimately, "those of us who hold the power of production and distribution of knowledge must let the people in vulnerable and exploitative situations… demand the change they need."
Anti-Trafficking Review Issue 13, September 2019 ISSN 2286-7511