Over 60% of human diseases and 75% of newly emerging diseases are estimated to be transmitted from animals to man, known as zoonoses, writes Dr Nick Wheelhouse, Associate Professor at Edinburgh Napier, who will host the session on 7 June.
While the Covid-19 pandemic has firmly placed the term zoonosis in the public mindset the majority of known zoonoses are endemic diseases. These infections have negative impacts upon the health, wellbeing and in many cases livelihoods of people throughout the world on a daily basis.
On World Food Safety Day (7th June) from 12pm-12.45 we are delighted to introduce speakers from the Institute of Development Studies (https://www.ids.ac.uk/) based near Brighton to talk about some of their work on food safety in Tanzania.
'Rendering visible the hidden dynamics of meat safety amongst inspectors' & slaughter workers' in Northern Tanzania.'
The external speakers come from the Institute of Development Studies, which aims to deliver world-class research, learning and teaching that transforms the knowledge, action and leadership needed for more equitable and sustainable development globally.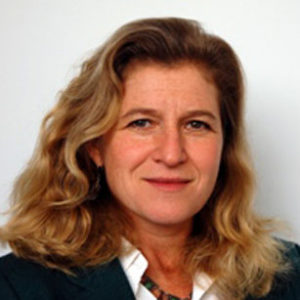 Linda Waldman is the Director of Teaching and Learning at the Institute of Development Studies, and a research Fellow in the Health and Nutrition Cluster. As a social anthropologist, her research has focused on gender, civil society, ethnicity and identity in relation to poverty, pollution and health. She has published research on indigenous hunter-gatherer identities, farm workers and adolescence, environmental policy processes and sustainability, asbestos and social housing, digital health and accountability with research experience in Africa, India and the UK. Her most current research focuses on environmental health, zoonotic disease, and gender with a particular focus on bringing social science to bear on medical and policy processes.
Tabitha Hrynick is a Research Officer at the Institute of Development Studies where she has previously worked for the Hazards Associated with Zoonotic enteric pathogens in Emerging Livestock – or HAZEL – project studying risk perceptions of meat safety and meat safety management in Tanzania. She currently works for the Social Science in Humanitarian Action Platform (SSHAP) on disease epidemics and humanitarian crises, with a current focus on the COVID-19 pandemic, including COVID-19 vaccine confidence. Other areas of focus have included the governance of epidemics, and antimicrobial resistance (AMR). Tabitha is particularly interested in how political, social and cultural contexts shape health.
We are also delighted to have Dr Justine Alphonce Assenga join us from the Ministry of Livestock and Fisheries in Tanzania to join in the discussion on some of the issues which will be discussed during the seminar.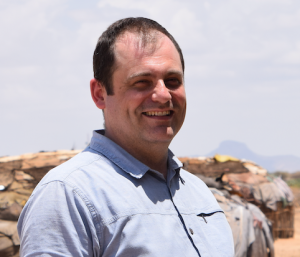 To join us at 12pm-12.45 on 7 June please email n.wheelhouse@napier.ac.uk