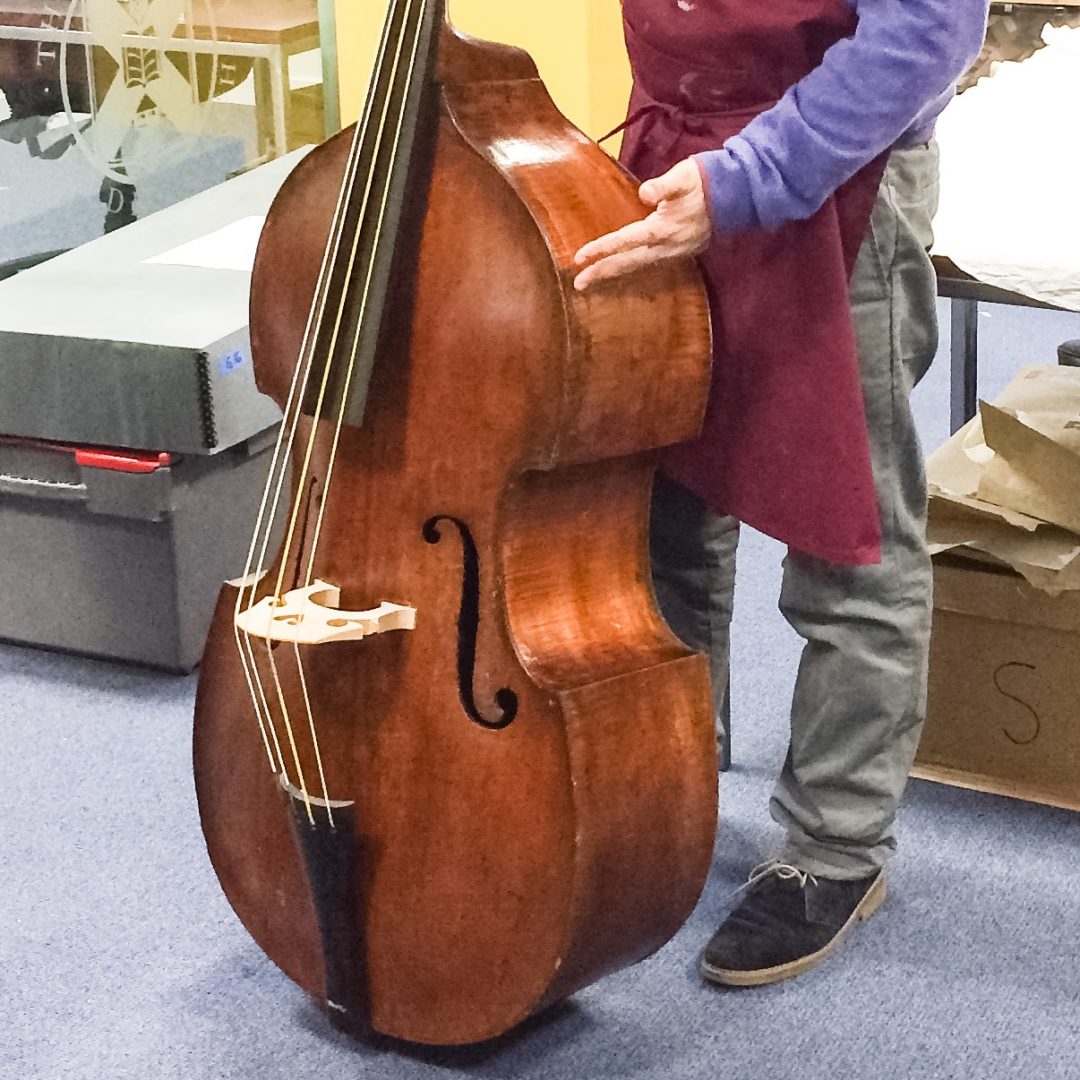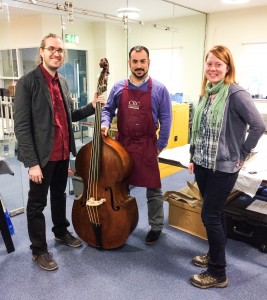 Visiting researcher, Filip Pantelić (left) and intern researcher Mélanie Libeau (right) took time from their lab work to visit Jonathan Santa Maria Bouquet (centre) – who is a conservator of Edinburgh University's collection of historic musical instruments.
Jonathan and Filip participate in COST Action FP1302 "Wood Musick"  (WOODen MUSical Instrument Conservation and Knowledge), and it is this action that supported Filip's two week visit to us under the STSM scheme (Short Term Scientific Mission).
Filip Pantelić is a final year PhD student in Acoustics at the Faculty of Electrical Engineering, University of Belgrade (Serbia). He is an acoustical engineer and professional musician, playing the double bass (although not the one shown in the picture – as Jonathan is part way through the conservation work).
Mélanie Libeau is visiting us from Ecole Nationale Supérieure des Sciences Agronomiques de Bordeaux Aquitaine, where she is in the second year of studying towards a Diplôme d'ingénieur in forestry.  She studies wood and also plays guitar so she was interested in finding out more about how wooden musical instruments work. Mélanie  is working with us for four months and will be helping us out with our other scientific work too as part of her training.