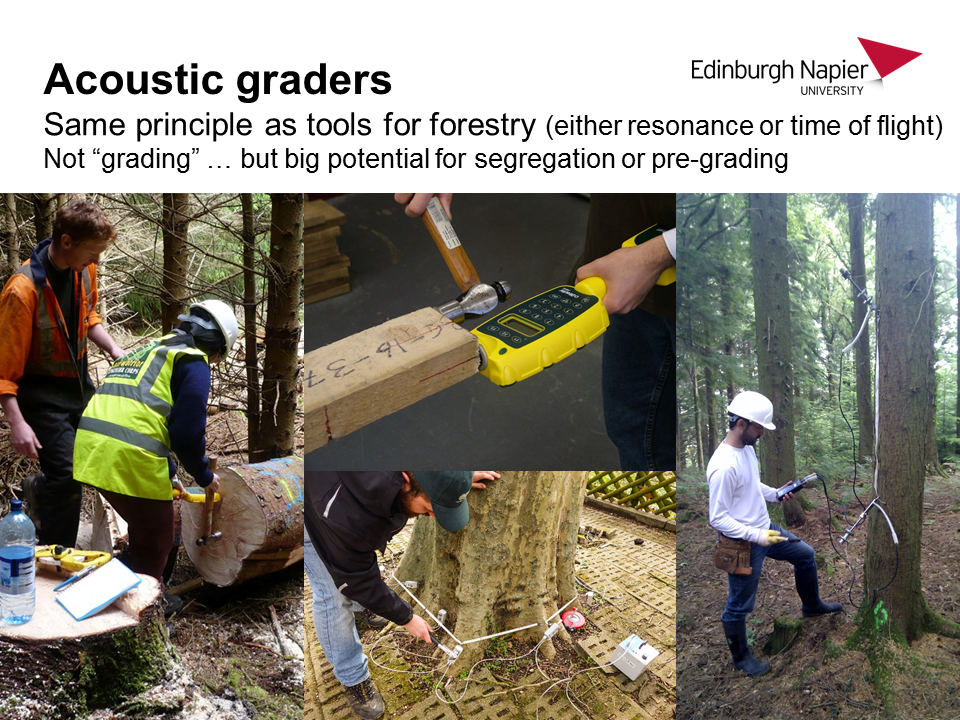 Edinburgh Napier's university-wide Research Conference was held on Wednesday 15 June at our Craiglockhart Campus.  The conference showcased the University's leading research practice, and helped researchers engage with each other by bringing over 130 staff and student researchers together from across the university. It featured two presentations from our centre.
First, PhD student David Gil-Moreno had just 3 minutes to explain his research into alternative conifers.
https://onlinevideo.napier.ac.uk/Play/7895
And then Dan Ridley-Ellis had 5 minutes (which he didn't stick to) on the main work of the Centre.
https://onlinevideo.napier.ac.uk/Play/7910