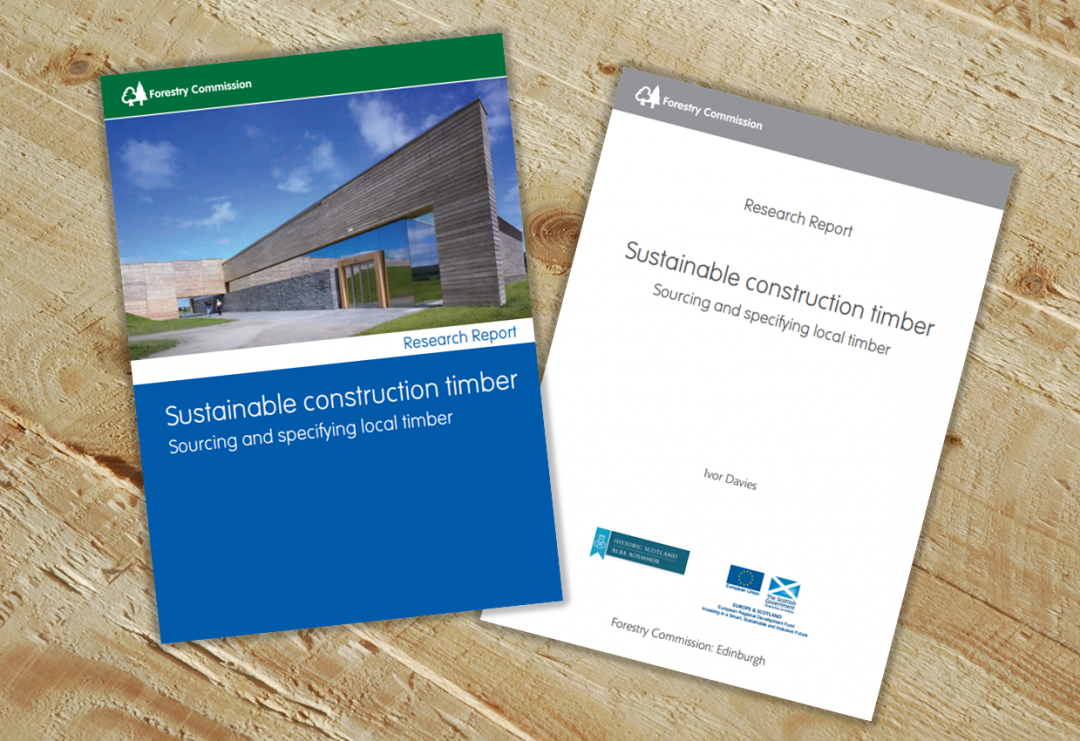 The Forestry Commission have just published the report "Sustainable Construction Timber" by Ivor Davies.
Ivor wrote the report to help building designers and contractors source and specify local timber products. That is, timber and timber products sourced within the local region or, failing that, obtained from another part of the UK.
This guidance is intended to help dispel the myths that still surround UK produced timber. For example:
It is often assumed that little UK timber is available. In reality there are more UK produced timber and wood-based products out there than people realise. Many of these products are available in volume and throughout the UK.
People often believe that UK produced structural softwood timber is inferior to imported timber of the same grade, this is incorrect.
Similarly, it is often assumed that slow grown timber is stronger and denser than fast grown timber; this is usually not the case, indeed in some timber species the opposite is true.
The report explains why local sourcing of timber is important, reviews the range of timber species and products currently obtainable in the UK and explores the ways in which local sourcing can be achieved within a construction project.
"Sustainable construction timber" is applicable to designers and contractors wanting to source and specify UK grown timber products, people considering using their own timber on a construction project and those involved in building refurbishment or conservation.
The report is an updated and expanded second edition of guidance first produced in 2009. Publication of this edition was co-sponsored by Historic Scotland and the European Regional Development Fund.
The 56 page printed report can be purchased from the Forestry Commission or downloaded as a free pdf from their website.
Sustainable construction timber
Research Report (incl. Bulletins and Technical Papers)
Ivor Davies
2016
Timber is a versatile and high performance construction material that can be produced in most parts of the UK. This second edition of 'Sustainable construction timber' has been written to help building designers and contractors source and specify local timber products. The report explains why local sourcing of timber is important, reviews the range of timber species and products currently obtainable in the UK and explores the ways in which local sourcing can be achieved within a construction project. Sustainable construction timber is applicable to designers and contractors wanting to source and specify UK grown timber products, people considering using their own timber on a construction project and those involved in building refurbishment or conservation.
A4 | 56 pages | colour
978-0-85538-945-1£13.00
Stock code:FCRP025