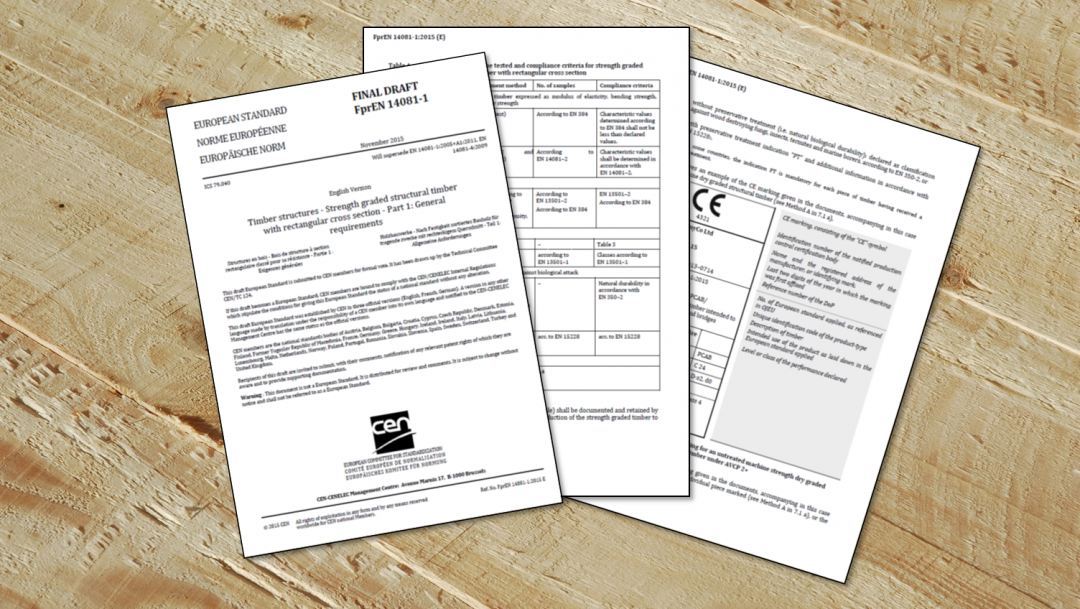 The grade stamp on structural timber from Europe must say who the manufacturer is – by means of the name, logo or both.
In the UK it is common also to see information referring to the Notified Body – the company separate to the manufacturer whose role it is to "assess conformity of products" (which is Construction Products Regulations speak to say they are there to help ensure that the grading is done correctly).  This is mentioned as an example of the extra information listed in the UK's National Annex to EN14081-1.
The Notified Body is often identified with a four digit code number (although there may also be code numbers for other things, such as the reference to the Declaration of Performance).  If you are a curious type, you may wonder how to connect a Notified Body to the reference number.  Well, wonder no more!  You just need to go to the European Commission NANDO website where there is a list.
Examples you might see are:
NB 0380 FCBA Institut Technologique (anciennement CTBA)
NB 0402 RISE Research Institutes of Sweden AB
NB 0672 Universität Stuttgart für die Materialprüfungsanstalt Universität Stuttgart (MPA Stuttgart, Otto-Graf-Institut, (FMPA))
NB 0797 Technische Universität München Holzforschung München (HFM@TUM)
NB 1070 NORSK TRETEKNISK INSTITUTT (NTI)
NB 1224 EXOVA (UK) Ltd trading as BM TRADA
NB 1245 CERTIFICATION AND TIMBER GRADING LIMITED (CATG)
NB 1359 Holzforschung Austria – Österreichische Gesellschaft für Holzforschung