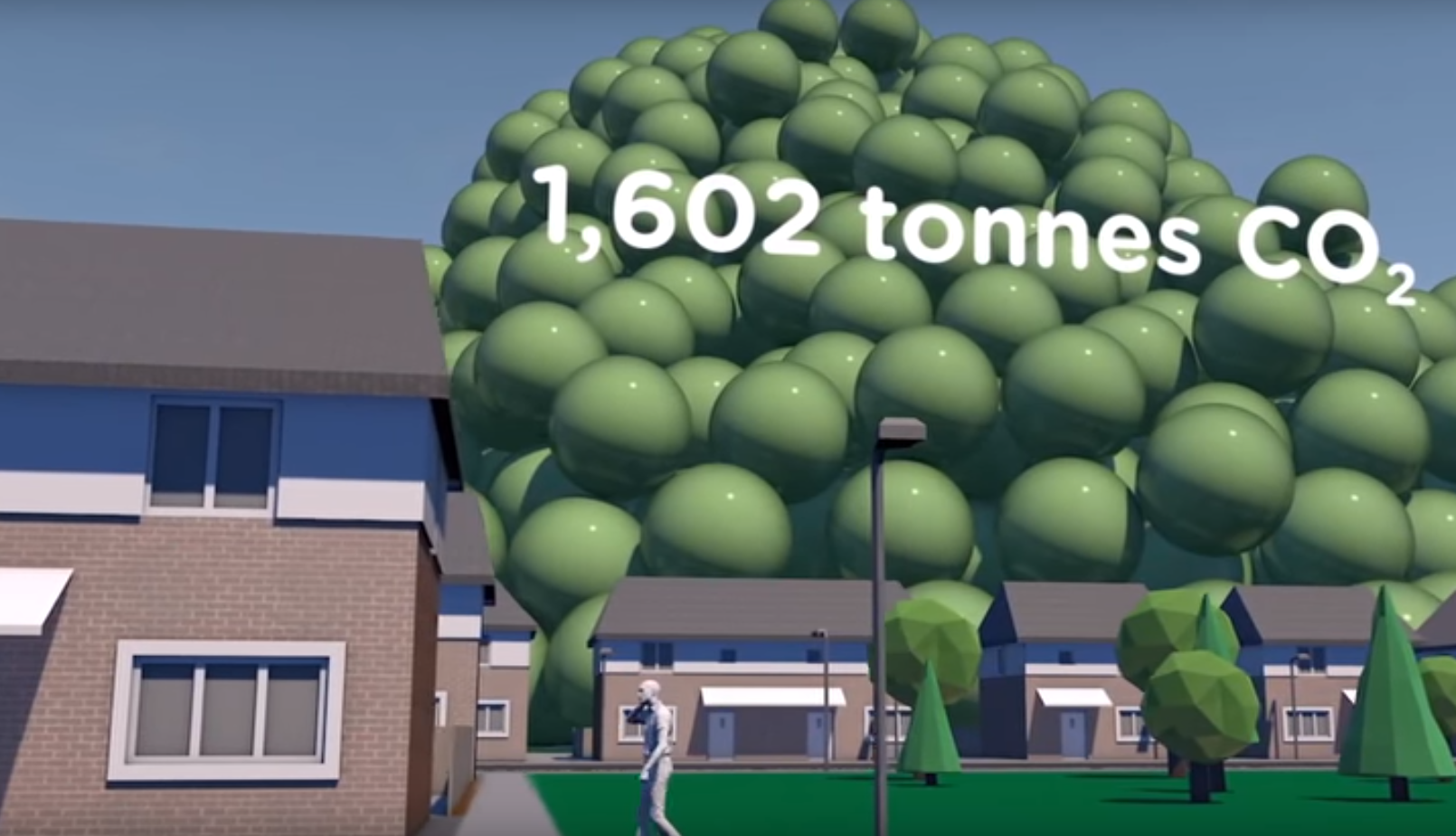 Wood for Good have information on their website about carbon sequestration in timber.  In a nutshell, trees make wood from CO2 and water.
Wood consists (almost entirely) of carbon, hydrogen, and oxygen atoms.  They come from the air, thanks to photosynthesis.    We talk about photosynthesis making 'food' for the trees – but tend to think of food as just energy…it isn't…food is both energy and building material for the tree.
The big benefit of using wood for making things is that we can delay the carbon getting back into the atmosphere by locking it into long lasting products (such as buildings) and then reusing and recycling as much as we can.
The forest is a huge, natural, solar-powered, self-replicating factory that makes useful material out of water and carbon dioxide – and the main waste product is the stuff we need to breathe.  As long as we manage the forest sustainably it will last indefinitely – and continue to give us many of the things we need.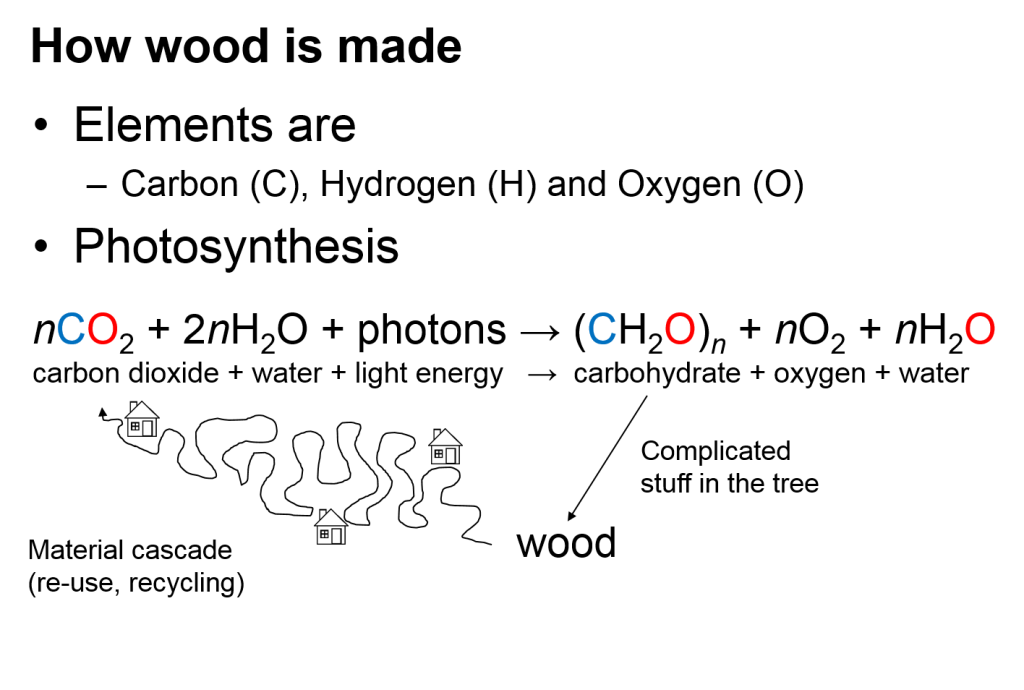 There is a series of three videos on the subject