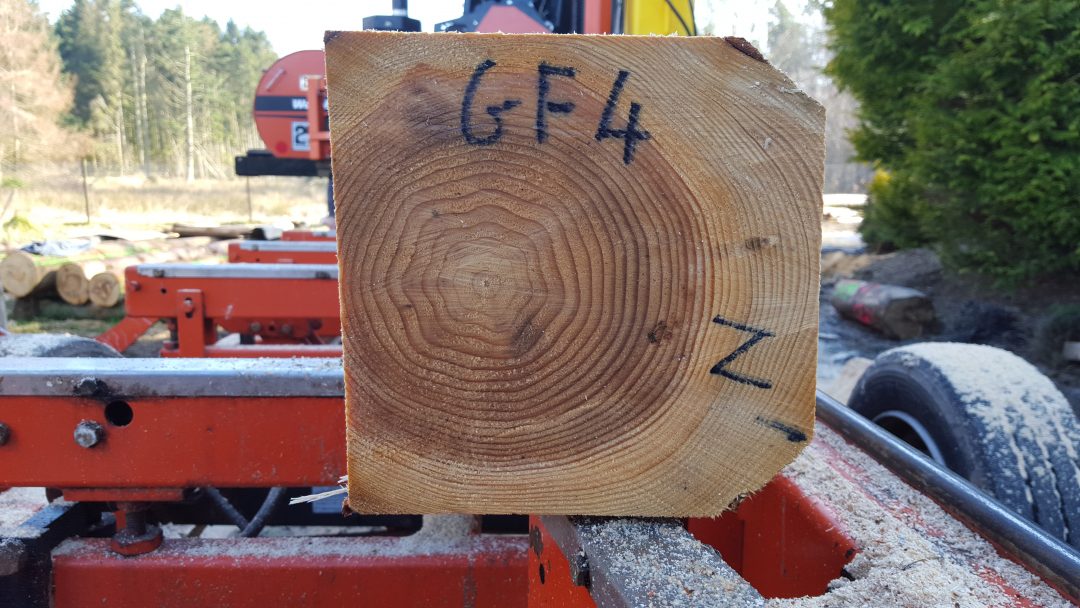 Work is continuing on the alternative "minor" species project which is looking at properties of different species grown in Scotland.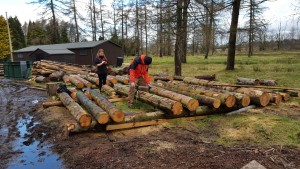 12 logs of Grand fir (Abies grandis) and 12 logs of European silver fir (Abies alba) were received at Forest Research NRS, at the end of 2015.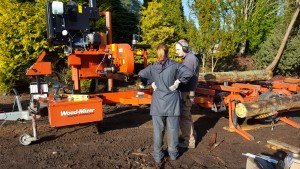 With the help of forestry student Mélanie Libeau, who is an intern researcher visiting from Bordeaux in France, the logs were measured and marked ready for processing and then cut into battens with the help of Keith Threadgall and his mobile Woodmizer sawmill.
These battens will be left to air dry for a couple of weeks before being kiln dried along with the battens of Japanese cedar (Cryptomeria Japonica), which were processed earlier in the year.
The battens of Picea omorika and Abies amabilis have been kiln dried and are in the Napier university facility ready to be tested within the coming months.
Logs of sycamore have now been delivered to NRS and these are awaiting being cut to length before they can be processed into battens.