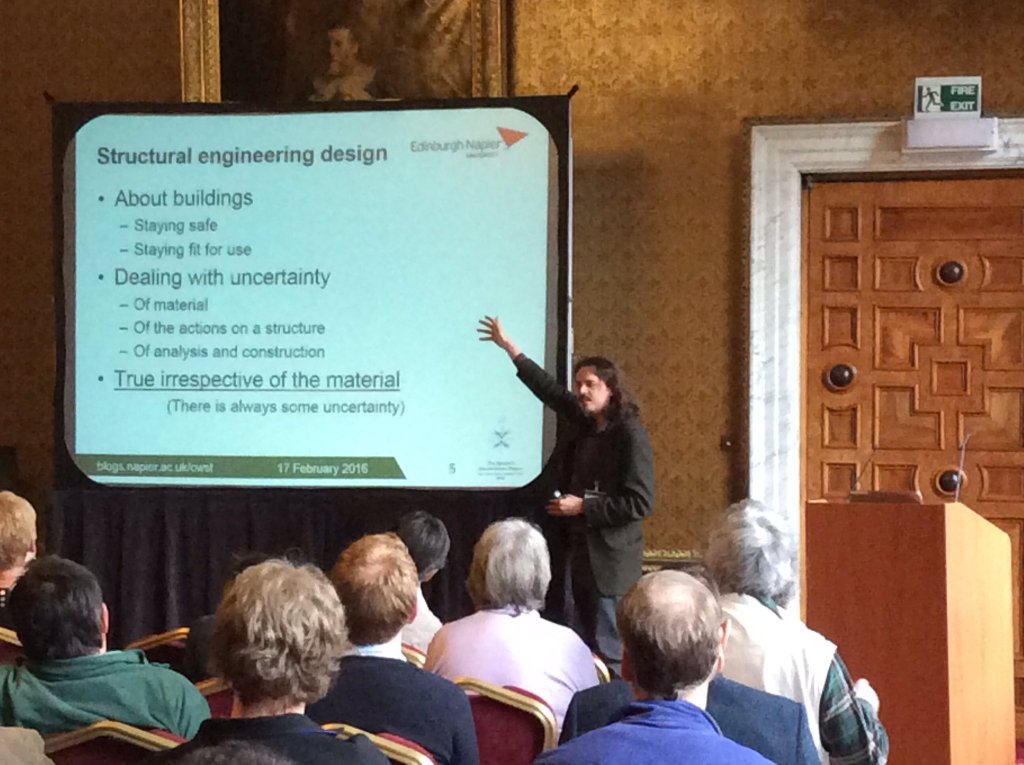 There was a good turn out to Forest Research's seminar on Wednesday 17th February.  Speakers covered a range of topics related to tree breeding and diversification of forestry.
Copies of presentations may go online (certainly ours will) and we'll post them here when available.
[Edit 3 March 2016] slides for our presentation are here.
For now, here are the web links supporting the content of presentations
Tree Breeding
http://www.forestry.gov.uk/pdf/FCPN018.pdf/$FILE/FCPN018.pdf Choosing Sitka spruce planting stock: VP or Seed Orchard?
http://www.forestry.gov.uk/pdf/FCRN003.pdf/$FILE/FCRN003.pdf Benefits of improved Sitka spruce: Volume and quality of timber.
http://www.forestry.gov.uk/forestry/infd-8v5rma Climate change: Tree and shrub species selection
http://www.futuretrees.org/ Website of Future Trees Trust
http://www.sitkacoop.co.uk/ Website of Sitka spruce Breeding Co-operative
http://www.forestry.gov.uk/fr/chalaratrials Chalara ash die-back resistance breeding websites.
http://www.procogen.eu/ Genomic selection. Website of ProCoGen EU project
Tree and wood properties
http://www.forestry.gov.uk/fr/timberproperties/ Outline of research into Tree and Wood Properties
http://www.forestry.gov.uk/fr/treehugger Movement of water through trees and wood
https://www.egger.com/UK_en/forestry-team.htm
http://www.forestdss.org.uk/geoforestdss/ Geospatial decision support system for timber properties
http://www.forestry.gov.uk/fr/beeh-a29atx Timber Properties of alternative species
http://researchrepository.napier.ac.uk/8262/1/SIRT_workshop_15Nov2011_grading_(Ridley-Ellis).pdf
Current UK timber grading & Engineered Wood Products
http://www.scottish-enterprise.com/~/media/se_2013/chemical%20sciences/biorefineryroadmapforscotland.pdf
Opportunities for wood fibre in bio-refining