New toolkit to support festival sustainability in Mexico and beyond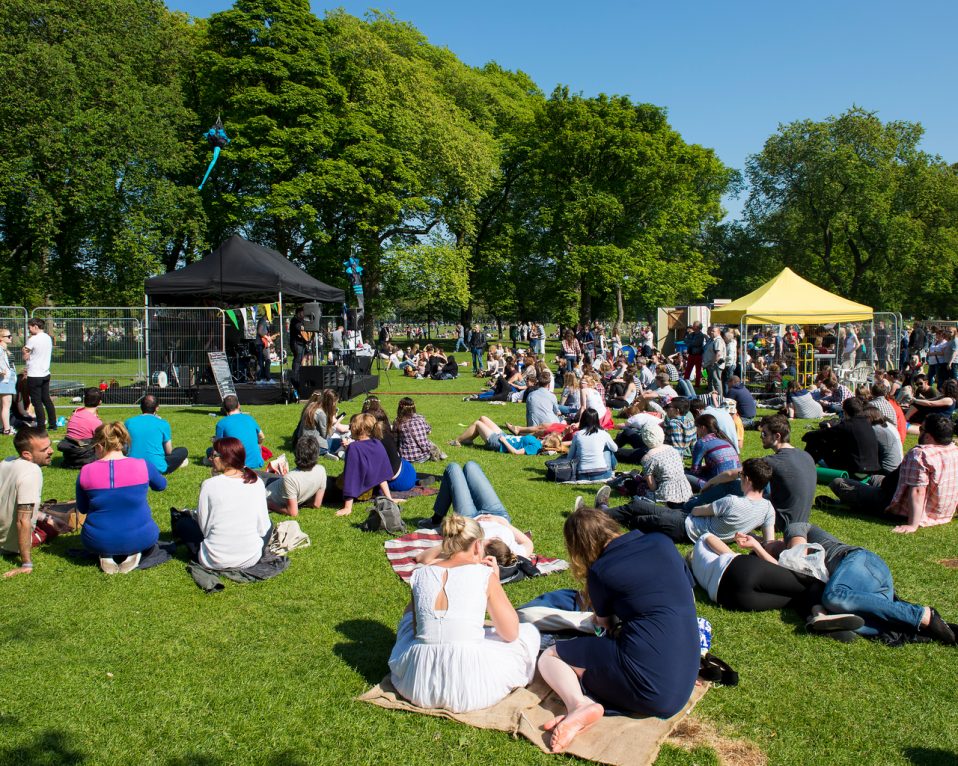 Running festivals and events sustainably is an enormous challenge for the industry. Waste management is just the tip of the iceberg. Practitioners need to consider multiple factors, which can be overwhelming and difficult to manage. The good news: a new all-round sustainability toolkit is being designed that addresses all aspects of festival planning to provide support for stakeholders.
The idea of the toolkit was born on the back of a training programme, delivered to festival organisers in Mexico earlier this year by Edinburgh Napier's Professors Jane Ali-Knight and Gary Kerr, in partnership with A Greener Festival, on behalf of the British Council.
The four-week-long programme involved employees of thirty Mexican festivals, and it consisted of interactive online sessions that were translated and mediated by interpreters. Each class had a different focus, ranging from power to catering, waste management, and marketing. The fourth week saw participants be involved in best practice workshops hosted by a panel from the UK and two keynote speakers from Spain.
Managers of Sonidos Liquidos Festival and Primavera Sound – both responsible for organising sustainably 'outstanding' events – presented their best practices in their keynotes. At the end of the workshop, course attendees were asked to develop a sustainability action plan, which ultimately inspired the idea of designing a toolkit.
The function of the toolkit is to conceptualise best practices in a series of tangible and easily adaptable frameworks that enable event organisers to effectively implement sustainability in their day-to-day management. It covers every single aspect of festival planning and provides practical advice on setting SMART objectives, developing strategies, and adhering to policies. Moreover, the toolkit points out how running festivals in an environmentally friendly way can be cost-effective.
Once ready, the sustainability toolkit will be shared with the thirty Mexican festivals and the wider industry internationally.
"It was excellent to have the opportunity to share international best practice and work with A Greener Festival and the British Council Mexico on developing sustainable practices for their festivals. Delivering more responsible and sustainable festivals is key to surviving and thriving in the post COVID landscape for festivals", said Professor Ali-Knight.
"Environmental sustainability at festivals is no longer just a moral case, but it is a clear business case. Sustainability at festivals drives innovation, extends audience reach, builds attendee loyalty, enhances the supply chain, and helps your festival be more competitive in an increasingly socially and environmentally responsible market", added Dr Kerr.
Edinburgh Napier PhD Research Student, Christopher A. Barnes, who is helping with the development of the toolkit stated, "Sustainable festivals are not a one-time thing. Sustainable Festivals are the future of Festival & Events Industry!"
To download the toolkit, please scroll to the bottom of the story and click 'download'.
To find out more about studying Festival and Event Management at Edinburgh Napier University, please click here.