New Edinburgh Napier Policy Lab Turning Cities Smart and Sustainable Worldwide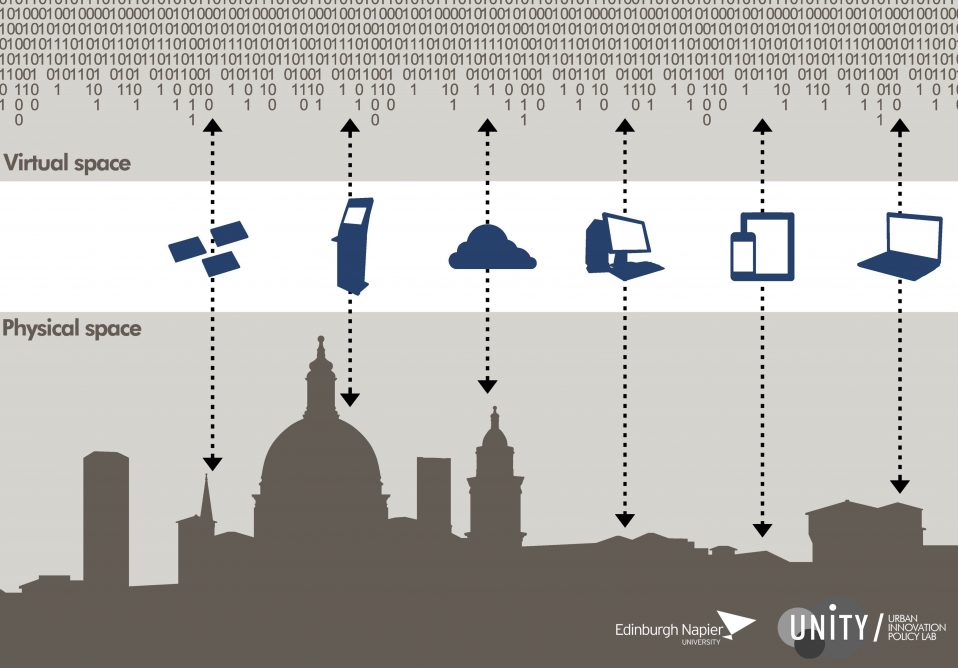 The Urban Innovation Policy Lab at Edinburgh Napier University – Unity – is on a mission to make a global impact by creating more smart and sustainable urban environments for all of us.
Digital and smart technologies offer industrial sectors the opportunity to tackle challenges facing society in innovative ways and improve the lives of individuals in all nations. Threatened by climate change and driven by a desire to ensure a better quality of life for their inhabitants, cities across the globe are striving to become more sustainable. Nevertheless, urban development actors are too often unsure or inadequately supported to take full advantage of smart technologies and make radical changes for the better.
Having recognised the lack of understanding surrounding the governance of smart city technologies and their potential in urban development, a team of ENU academics led by Luca Mora, Professor of Urban Innovation, started shaping a new research group two years ago. With more than 10 years of professional and academic experience, this group of researchers have quickly reached a central stage in international debates on urban innovation and the governance of smart city development, by producing evidence-based policy recommendations to assist urban stakeholders in turning cities smart and sustainable. Moreover, it has been continuously growing. It has joined forces with Tallinn University of Technology and other higher education institutions and intergovernmental organizations. A growing process that has culminated in the recently established Policy Lab.
Unity works tirelessly to create environmentally and socially sustainable urban futures. The researchers operate in multidisciplinary teams connecting social sciences to engineering and technology. As part of their research, for example, the Unity team is currently collecting data from hundreds of cities worldwide, analysing governance styles, and searching for best practices. This process is helping them to study various aspects of smart city governance and provide invaluable insights and support necessary to formulate strategies for sustaining urban innovation.
Unity's work is recognised and supported by highly prestigious public and private entities such as the United Nations, the European Commission, and the Development Bank of Latin America, to name a few. Their fast-expanding collaborations enable Unity to impact significantly at an international scale, building better urban futures for communities around the world.
To find out more about Unity, click here, and to learn about the People-Centred Smart City programme of the United Nations that the Unity team is helping to shape, click here.