Edinburgh Napier students deliver BAFA conference with aplomb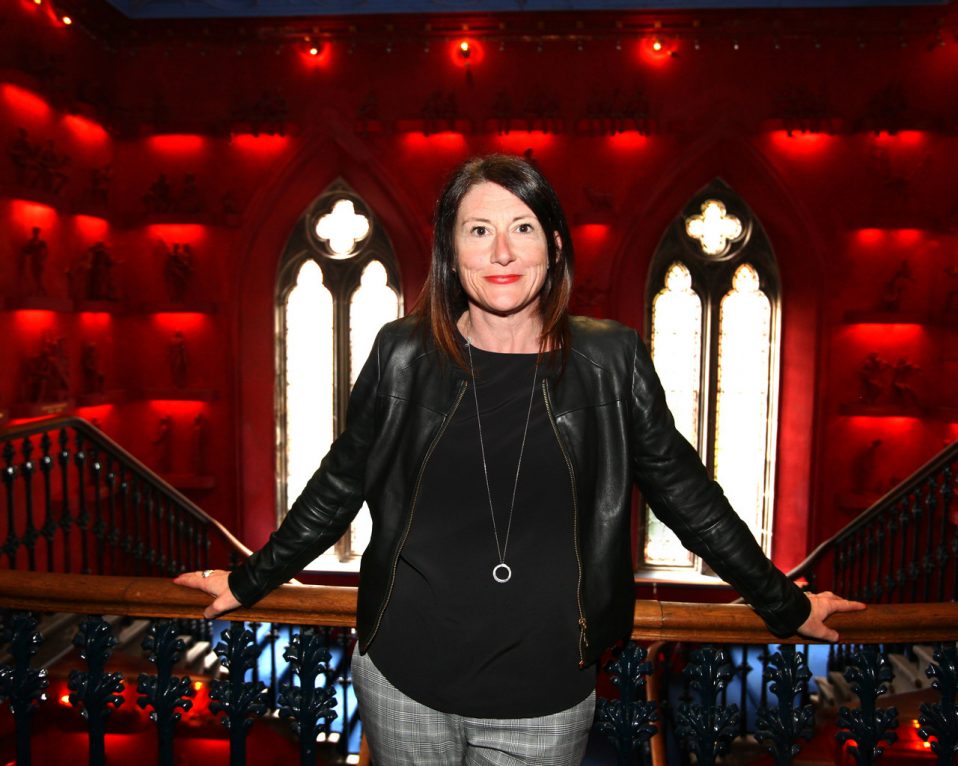 The British Arts Festival Association (BAFA) took their annual conference virtual in a bid to keep momentum during the Covid-19 pandemic. The yearly event, staged in February, is a mainstay in the BAFA calendar but, due to the pandemic, it was forced to be repackaged as a fully-online affair.
When BAFA came to Edinburgh Napier's Festival & Event Management Professor, Dr Jane Ali-Knight, (pictured) to get a recommendation for an online events company to host the 2021 Conference for Festivals, she gave them one better – a team of students from her course who went on to produce what people called 'the slickest conference during Covid.'
Third year Brodie Sutton, and fourth years Cameron Hughes and Jessica McClure were charged with delivering a smooth running technological event which pushed boundaries, engaged a large audience, and drove discourse on social media. They delivered in style and gained more valuable experience to add to their growing CVs.
The three students were first put on Jane's radar when they hosted a virtual event for the Edinburgh Napier Events Society for which they were members. Jane was organising a hybrid conference – a live event which is simultaneously streamed on YouTube – last year with programme leader David Jarman, and needed help running the digital side of things so went to their students for help.
Edinburgh Napier's Business School provided Cameron and Brodie with a workspace, organised with social distancing in mind, and Jessica worked remotely from her home in Berlin. Since then, the three young prospects have put on three online events for ENU, each one being more polished than the last.
BAFA's Conference for Festivals spanned over three days and incorporated many technical features and quirks to make the event exciting and memorable; including an opening 'Covid purge' which allowed participants to vent their feelings about lockdown and get it all out the system; separate 'breakout' rooms for guests to chat to one another; and an ongoing social media presence which allowed for debate and wider engagement.
The student team worked with their client, BAFA Director Fiona Gogh, to deliver the successful event. Fiona said:
"BAFA was delighted to work with a team of three talented students from Edinburgh Napier University for its recent online conference, Rewind, Play, Forward (24 – 26 February 2021).  Cameron Hughes, Jessica McClure and Brodie Sutton worked with the BAFA team to support the development of the BAFA conference from a physical to a virtual event, using a range of specialist conferencing, meeting and networking software.  The students were able to work with limited time and budget to create an extremely professional event, with strong social media coverage before, during and after the conference. The students are a huge credit to the University and to its staff team, including Professor Jane Ali-Knight and David Jarman"
Keynote speaker, Martin Green OBE called it a "brilliantly well organised and executed session."
The changing climate in the events industry has highlighted a need for experience in virtual and hybrid events and Jane believes this sort of experience will be invaluable to her students in their future careers saying:
"The students have been very innovative and shown great initiative, but it's made us realise that these skills are going to be needed going forward so anybody that is going into the events industry now will have to have some sort of understanding of virtual and hybrid events.
These are great skills for students to have and they'll be really useful when they go out to find jobs, they'll be able to say we've successfully ran these online conferences and we're familiar with different software. I'm sure they'll be snapped up."
Brodie, Cameron and Jessica will now be working with BAFA on its student conference, A Festival Career, taking place online on Monday 17 May.