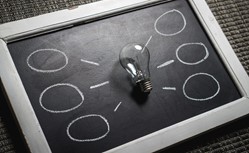 Here is a further PhD idea that missed our main list:
There are currently many agile coaches tasked with mentoring remits within the IT function. Surprisingly little has been published on their role in supporting adoption and deployment of agile methods (Stray et al, 2020). It is kown that inconsistent approaches have been taken with varying successes (Theobald et al, 2020).  This implies that organisations are missing the opportunity to learn from successes and failures in the coaching process.
This PhD project will build on our past work in this carea (Chita et al, 2020) to research how organisations use agile coaches to facilitate the learning of agile methods in information systems projects. It will examine leadership issues in software delivery, coach selection, and coaching activity.
It will evaluate how organisations evaluate the results of their agile methods adoption and improvement endeavours, focussing on the factors shaping the contribution of the agile coach to project success and wider learning of lessons.
If you are interested in applying, read the general requirements on jobs.ac.uk and contact one of the proposed supervision team to find out more: Dr Pritam Chita or Dr Peter Cruickshank. Note the tight closing date: 15 January.
If you have concerns about your qualificationa, please contact your preferred supervisor to discuss how best to present your case. We do not want to see good candidates unnecessarily ruling themselves out.
Indicative bibliography
Chita, P., Cruickshank, P., Smith, C., & Richards, K. (2020, June). Agile implementation and expansive learning: Identifying contradictions and their resolution using an activity theory perspective. In International Conference on Agile Software Development (pp. 3-19). Springer, Cham.
Stray, V., Memon, B. & Paruch, L. (2020) A Systematic Literature Review on Agile Coaching and the Role of the Agile Coach. International Conference on Product-Focused Software Process Improvement. (pp. 3-19). Springer Cham.
Theobald, S., Prenner, N., Krieg, A., & Schneider, K. (2020, November). Agile leadership and agile management on organizational level-a systematic literature review. In International Conference on Product-Focused Software Process Improvement (pp. 20-36). Springer, Cham.