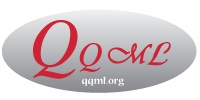 Dr Leo Appleton and Professor Hazel Hall have recently published one of the two final outputs from Leo's PhD, completed within the Centre for Social Informatics in 2020.
The paper is entitled 'Using a multi-locational, longitudinal focus group method to conduct qualitative research into the role of public libraries' and is available on pages 83-92 of the current issue of Qualitative and Quantitative Methods in Libraries (11(1)).
The authors present the details of the multi-location longitudinal focus group method deployed in Leo's doctoral study on public libraries as a facet of the information society.
For further information about the paper, please see the full text of the paper at http://www.qqml-journal.net/index.php/qqml/article/view/751/668.
To find out more about Leo, please see his profile on the University Sheffield web pages at https://www.sheffield.ac.uk/is/people/academic/leo-appleton.