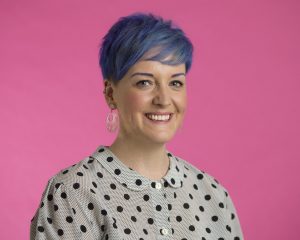 My PhD (Lancaster University) was on the development of face recognition in 4-11 year old children, and after that I moved to the University of Central Lancashire in Preston where I taught applied cognitive (forensic) psychology at undergraduate and MSc level for over ten years, and led the BSc (Hons) Psychology and Criminology programme.
Currently I'm Lecturer in Cognitive Psychology and Programme Leader of the MSc Applied Criminology and Forensic Psychology. I'm module leader of Brain and Cognition (level 9), Practical Forensic Psychology (level 11) and Evidence and Investigation (level 11) and teach on a range of other modules. I also supervise honours projects and MSc dissertations on both the MSc Applied Criminology and Forensic Psychology and MSc Applied Forensic Psychology programmes.
I am interested in the psychology of evidence and miscarriages of justice, in particular police facial composites, eyewitness identification and false confessions. I enjoy public engagement and regularly speak at Edinburgh Fringe Festival, science festivals across the UK, and for skeptics and community groups. I'm currently leading a British Academy/Leverhulme funded project on experiences of miscarriages of justice, working with Dr Mandy Winterton and the Miscarriages of Justice Organisation (MOJO). During the pandemic I have also been working with Dr Christine Haddow (Criminology) on two funded projects investigating the impacts of COVID-19 on the justice voluntary sector in Scotland.
I have several postgraduate research students in various areas of applied cognition and forensic psychology and am happy to discuss PhD opportunities within these areas with prospective applicants.
Skelton, F.C., & Haddow, C. (2022). The impact of COVID-19 on the Justice Voluntary Sector. Report for the Criminal Justice Voluntary Sector Forum. (Forthcoming)
Fodarella, C., Marsh, J. E., Chu, S., Athwal-Kooner, P., Jones, H. S., Skelton, F. C., …Frowd, C. D. (2021). The importance of detailed context reinstatement for the production of identifiable composite faces from memory. Visual Cognition, 29(3), 180-200 https://doi.org/10.1080/13506285.2021.1890292
Skelton, F. C., Frowd, C. D., Hancock, P. J. B., Jones, H. S., Jones, B. C., Fodarella, C., Battersby, K., & Logan, K. (2020). Constructing identifiable composite faces: The importance of cognitive alignment of interview and construction procedure. Journal of Experimental Psychology: Applied, 26(3), 507–521 https://doi.org/10.1037/xap0000257
Brown, C., Portch, E., Skelton, F.C., Fodarella, C., Kuivanemi-Smith, H., Herold, K., Hancock, P.J.B. & Frowd, C.D. (2019). The impact of external facial features on the construction of facial composites. Ergonomics, 62(4) https://doi.org/10.1080/00140139.2018.1556816