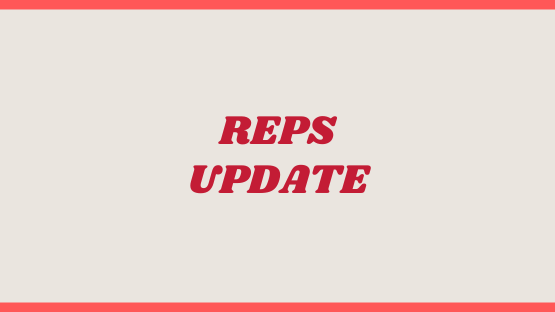 I started this Reps Update series to share the reports I deliver to the University Research Degree Committee at the quarterly meetings. The reports summarise the concerns, questions, and opportunities highlighted by School Reps in our monthly meetings and ongoing conversations, in an effort to keep the Committee aware of research degree experiences. Here is my report from June 2022.
Reps update
Student Representatives have continued to meet monthly to discuss pressing research degree experience issues. In the last few meetings, conversations largely focused on community building activities, training, communication issues with students, and email access.
Student activities

Community building activities are ongoing across Schools. SHSC and SAS host student conferences this week, on the 2

nd

 and 9

th

 June respectively, at Edinburgh Zoo. Both conferences were organised by School Reps with support from Research Degree Leaders.

The Centre for Arts, Media and Culture's first Work in Progress Symposium in April featured presentations from students across Schools and was a very successful hybrid event with students in attendance online and in person.

SACI students enjoyed several more RPG seminars organised with staff from the School invited as speakers on abstract writing and data collection this time around. Cate has also been hosting monthly online chats for SACI students to socialise, which has been very successful in connecting students based outside of Edinburgh with those currently in the city.

SAS are continuing to model great practices of community building with their 1-to-1s between Reps and new starts and the buddy scheme. They have shared their set-up process and feedback from students for other Schools to develop similar initiatives themselves

Terry Osborne (SAS) led more walk n talk events around Edinburgh to continue fostering community spirit and encourage cross-university meetings between students and staff which have gone down very well with attendees.

Hoodies and water bottles have been sent out to campus RPG offices for dispersal among students, organised by Reps at their earliest convenience.

The student-led Community Advice and Knowledge Exchange Network has run 4 sessions now – on planning the year ahead; managing supervisory relationships; tackling imposter syndrome in academia; and getting started with academic publishing. The meetings have been reasonably well attended, with approximately 8-10 students at each meeting so far, and the blog posts have been well received. The RIE Blog is also sharing information on the CAKE Network to further publicise it. There have been some new connections made between students across Schools and evidence of networking and community-building in action which is very exciting. Vani and I will be presenting a lightning talk on the processes and learnings from the initiative at DLTE's The Gathering on 21st June.
Training
Reps have been asked to keep reminding students of upcoming training events.

Some students have noted a gap in the training programmes offered by RIE for mid-stage research students – those who don't need introductions to conducting literature reviews, for example, but who are not quite at the stage to prepare for the viva. This is an ongoing conversation, and we haven't quite pinned down exactly what students would like to see from training offerings to fill this gap (it appears to be quite specific to individual research projects/skills requirements), but we will report back if we find common themes appearing from conversations with students.

One training event that students have noted as beneficial is a comprehensive introduction to the REF – particularly for those looking to remain in academia post-degree, so they can understand REF requirements as they might be applied to existing and potential future research projects.

Some students have also noted a lack of a central hub for identifying potential mentors by sector/skill/industry. There was a query as to whether Schools (or even centrally) a database could be created for such knowledge to be centralised and more readily accessible for students who require specialised training or are looking for mentorship beyond academia? Or, if this already exists for some Schools, whether it could be signposted more clearly and regularly to students?

Continued reports of RD6-related anxiety and confusion has resulted in fruitful conversations about engaging students in reflection. Calum Neill and Caroline Swanson have devised a creative workshop to get students actively reflecting – this will be delivered ahead of October's report deadline. There also appears to be confusion among supervisors as to what shape the RD6 should take (some supervisors think RD6s must include presentation elements, or drafts for review) so we're hoping that upcoming Supervisors Briefings will help to address the inconsistencies among supervisors and give students the agency to shape their reflective reports and meetings as best suits their needs.
Rep changes

I'd like to formally note my gratitude for Larissa Engelmann's dedication to the URDC Rep role, and her support of me as I've settled into my role as URDC Rep. She's been an invaluable mentor and friend, and while she's had to step back from Rep responsibilities to focus on her thesis, I'm incredibly grateful for her ongoing openness and passion for improving students' experiences across the board in Napier.Similarly, I'd like to take time to note my thanks to Terry Osborne for his dedication to the Rep role and the research student community. His insights and enthusiasm have brought new initiatives to the table for Reps to trial in their respective Schools, and I personally benefitted socially from the Walk n Talk events he organised and led around the city. Understandably, he's now focusing on his thesis, but his contributions in meetings and in the community will be missed.

This month, we welcome two new Reps to our ranks: Cecilia Bennett in SACI and Joanna Bedford in SoC. I speak for all student reps when I say we're excited to see our group expanding again, and we look forward to collaborating with both Cecilia and Joanna on research degree experience matters in the coming months.

We have unfortunately been unsuccessful, thus far, in recruiting a second URDC Rep to join me in the role. We are hopeful that the transition to hybrid and in-person events will encourage more research students to engage proactively with Reps and university systems. I will continue to work with Calum and School Reps to identify new ways of engaging students in the representative structures, in the hopes of bringing in new students with fresh perspectives and passions for community and skill development among research students.
Emails

Students across Schools continue to complain about problems accessing Staff email accounts when they begin working for the University, which has resulted in a number of students working without being set up with HR Connect access, and subsequently going months between completing work and being paid for it.There's a more general frustration (for Reps) finding students largely unresponsive to information communicated via email. Students report paying little attention to emails branded Student Communications because they most often contain undergraduate-related information. Connecting with students across Schools is incredibly difficult. Reps also note a difficulty in disseminating information to all RPG students across every School; this relies on Reps being available to forward messages for time-sensitive information, and with students reportedly not reading many of the emails sent (including those sent by Reps), it's becoming increasingly clear that a communication problem is in place.

Reps are in the process of developing several proposals to counter this problem but, in the meantime, appreciate the continued support of and reminders from Research Degree Leaders, and a further reminder to Supervisors, to impress the importance of checking emails sent by Reps (and communicating who the School Reps are).
Overall, there are several School-level and cross-School academic and community-focused activities ongoing driven by staff and students. Reps continue to meet monthly and look forward to hearing more about events and workshops proposed (and indeed led) by students in the coming months.
If you would like to share feedback or raise concerns for the URDC about your research degree experience, you can contact your School Reps or email me: Amy.King@napier.ac.uk. Individual feedback will be delivered to the Committee anonymously unless specifically discussed.