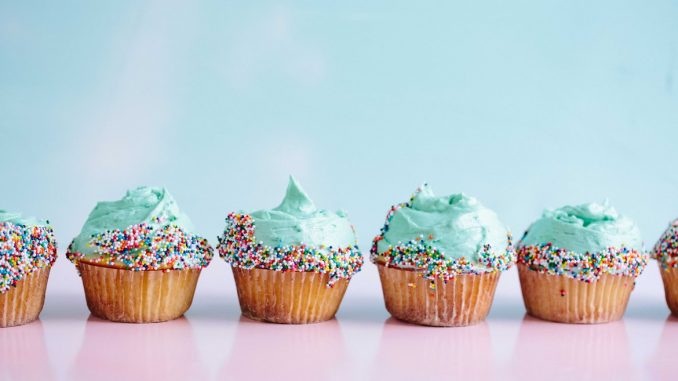 The Community Advice and Knowledge Exchange (CAKE) Network is an opportunity for students to share concerns and advice on common research student experiences. We meet monthly on MS Teams and after each meeting, we share tips, tricks and ideas that were collated at the meeting for the wider research community to benefit from. For more info on the CAKE Network, check out this blog post.
How do I get started with academic publishing?
In May, we came together to share experiences and ideas for getting started with academic publishing. Here is a summary of the hour's discussion which was rich with advice and top tips!
Finding academic publishing opportunities
Some students have published articles and conference presentations based on their Masters dissertations

Event-based opportunities

may arise depending on your field, e.g. anniversaries, global events

Mailing lists

for Associations often include Call for Paper/Proposal (CfP) opportunities

Social media – academics, publishers, associations and journals often share CfPs on Twitter, LinkedIn, or in Facebook groups

Some papers may be solicited by editors who know your work

Find journals you want to publish in

(Napier's library website has a list of journals which might be helpful to find relevant places for publishing your work)
Positives about academic publishing
The thrill of seeing your work and words in print!

Builds your reputation, establishing yourself as the expert in your field

You help disseminate ideas to fill gaps in your field or discipline's knowledge

Robust feedback given as part of peer-review process

Networking opportunities – editors, readers of your work

Earn royalties through articles by signing up to a copyrights service – for example, register your articles with the

 Authors' Licensing and Collecting Society (ALCS) and every time someone references your work you will earn a little money

Great way to practice academic writing

styles

Receive feedback from academics other than supervisors

(a sort of dry run for your viva)
You can include peer-reviewed content/chapters in your thesis
Barriers to (and in) academic publishing
It's really time consuming; my book chapter CfP was 3 years ago

One student shared that they have had an article peer-reviewed by 6 people, resulting in conflicting opinion and criticism. The article has been resubmitted for 4 years, and has recently gone out to another 2 peer reviewers

with no definitive timeline for publication in sight

You're always working for someone else's agenda; if it's their book/journal, they know what they want to present and you need to fit their vision

Similarly, your research isn't always a perfect fit, you may need to bend to the editors' vision

Writing for academic publications can be a real distraction from your studies (through lockdown was a good thing, but not always the case; as a part-time student it was a good thing, but not necessarily for everyone)

You don't always want to give away best aspects of research away from the thesis, be choosy about what you share and what you save for your thesis
Academic Journals
It's important to understand a journal's identity before pitching to them. Read their About Us page on their website, consider the kinds of topics are routinely published. Do they prefer theoretical work, methodological discussions, or something else? Is there a particular method they promote above others? Read through their submissions guidance carefully. Contact their Editor with questions if their website encourages you to do so.
Expect to receive feedback from peer reviewers for academic journals that include word changes. Feedback can be brutal – but if you can stomach the infamous Reviewer 2 feedback, your approach and thinking will benefit hugely. Relatedly, Reviewer 2 isn't always as awful as people remark (don't listen to Academic Twitter!).
Book reviews
Book reviews are a great way to start out with academic publishing! Journals often have a list of titles they would like to be reviewed, and they're often especially encouraging of PhD students who wish to review books for them. Alternatively, you can pitch a book review to a journal you think would benefit from learning more about it. Typically, book reviews are 500-1,000 words and summarise chapters. An added benefit of reviewing books is getting early access to newly printed materials – by reviewing them, you will receive a free copy of books which are ordinarily expensive and often not yet accessible through your academic library.
Communicate your academic publications:
Tell people about your publications!

Update your Worktribe

profile

Use social media

(Twitter, LinkedIn, etc)
Update your ALCS profile so you're paid for citations/downloads

Create a ResearchGate profile

to catalogue your publications
Check out Google Scholar to see citations of your work!
Advice round-up for academic publishing:
Pitch in and give it a go

Be strategic about where to publish – where do you read? Which journals do you routinely reference? Ensure you're submitting to the right place

Be mindful of timelines (6 months vs 4 years turnaround)

Think about book reviews, journals are desperate for PhD students in particular to get involved; great for meeting academics in your field

It's a mixed bag but overall the main thing is that thrill of seeing yourself in print

Become a peer reviewer for conferences to get experience of what proposals/abstracts/first drafts look like

---
If you would like to see more CAKE Network events in the Researcher Development programme, please email V.Naik@napier.ac.uk and Amy.King@napier.ac.uk to tell us what topics you'd like to see covered, or to share any feedback from the sessions you've attended so far!