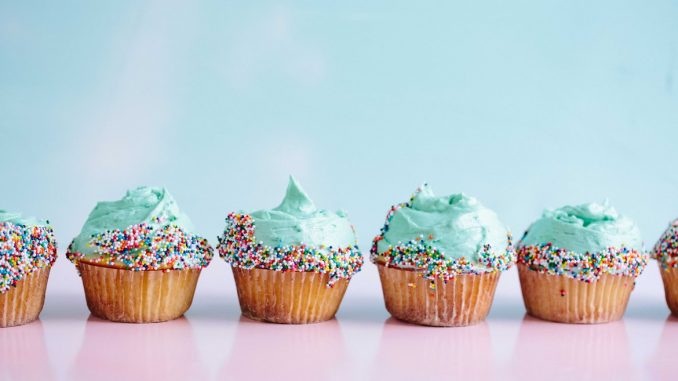 Feeling disconnected from the research student experience? Got questions or concerns, but not sure where to go for help? Want to spend an hour chatting with other Napier RPG students?
Come along to the Community Advice and Knowledge Exchange (CAKE) Network!
What is the CAKE Network?
The CAKE Network was co-designed by Vani Naik (RIE) and I to provide a space for all research students to connect, offer and seek advice, and build networks of University connections within and beyond your School or discpline.
Our hope is that the CAKE Network is for students, by students. I'll be facilitating discussions each month on specific topics for research students to share concerns and advice for surviving (and thriving!) through the research degree experience.
Who is the CAKE Network for?
MRes, MPhil, DBA, PhD, and Professional Doctorate researchers at Edinburgh Napier University are all welcome at the CAKE Network!
This space is for sharing advice and experiences – the CAKE Network is a space to give back to the research student community, meet other students outside your School, and collectively build a knowledge base of advice and support for various experiences.
Do I have to come to every meeting?
You can come to all the meetings or just the ones that interest you. We would encourage you to come along to any that you can share your experiences and advice for, though, to ensure everyone gets the most out of the experience.
Why did you create the CAKE Network?
While we're still working in hybrid and remote ways, I've personally thrown myself into trying to build connections with other students. I've not had much success meeting students outside my School, though. As a URDC Rep (and previously SACI Student Rep), one of the most common concerns among students I've spoken with is loneliness. Research degrees are challenging and often, without a support network of peers who understand the pressures and stresses, there can be times where students feel isolated. Being remote also means we have fewer opportunities to pick up handy hints or share practical advice with our colleagues and friends who need it. Research degrees are demanding, and building a network of peers is a rewarding part of the process.
Vani and I are both really passionate about community building and wanted to combine our resources to create a safe space for students to share things. It's not always easy finding the right answers, or knowing who to ask for help. It can be daunting speaking to supervisors or other staff members. Sometimes you just need a space to get things off your chest. Our hope is that the CAKE Network will become one place you can comfortably seek advice and build your own community of peers to mutually benefit from sharing with.
After each meeting, I will be writing a blog post to cover the general issues and advice discussed. All of this will be anonymised, but the hope is that we can help students beyond the meetings with the issues we talk about.
When are the CAKE Network meetings?
We launch at the end of January 2022! Our first 2 meetings are already published in the Researcher Development Programme for Trimester 2.
Friday 28 January 2022
12.30-1.30pm
How do I get back into research? – Planning for the year ahead
Friday 25 February 2022
12.30-1.30pm
My supervisor is driving me crazy, what can I do? – Managing supervision relationships
Where are the CAKE Network meetings held?
While we're still working remotely, the CAKE Network will meet on Microsoft Teams. You can use this link to join on the day.
I have a question about the CAKE Network, who should I ask?
You can email Vani (v.naik@napier.ac.uk) or I (amy.king@napier.ac.uk).
I have a topic I'd like to cover, can I suggest it?
Absolutely! Email Vani or I to suggest the topics you'd like covered at a future CAKE meeting.
Will there be staff at CAKE Network meetings?
Vani will be present at these meetings as my co-facilitator, but otherwise these meetings are for research postgraduate students. If you work for the University while working towards your target degree, you are welcome at these meetings.
Do I need to prepare anything for the CAKE Network meetings?
Nope! If you want to note some questions or advice for the meeting's topic ahead of time, you're welcome to, but otherwise this is a chatty space for folks. You can use a mic or the chat box to share your thoughts, questions and ideas on the day.