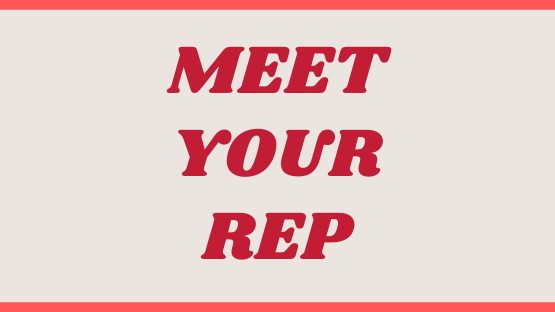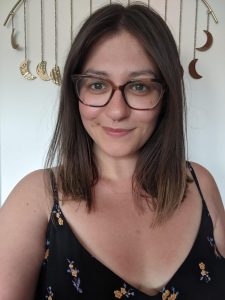 Hi folks, I'm Amy – Larissa's counterpart on the University Research Degrees Committee (URDC). I joined the URDC as a Student Representative in October 2021 and will be working over the next twelve months with the committee to develop policies that best represent and support research student experiences across the university.
My project
I am a part-time PhD student (in my 3rd year of 5). My research focuses on developing a taxonomy for identifying and analysing linguistic violence on Twitter. My case studies focus on tweets sent to and about women standing as party candidates in the lead-up to the 2021 Scottish Election. At present, my methods incorporate critical (technocultural) discourse analysis and corpus linguistics. More generally, my research explores communication, power, vulnerability, violence, identity work, gender, and digital embodiment. I'm fascinated by computer-mediated communication, digital research ethics and 'subversive' online behaviours.
Other roles
You might recognise me as a previous School rep for Arts and Creative Industries (SACI). I am also working closely with Dr Scott Lyall (Associate Professor and Research Degree Leader, SACI) to deliver the SACI Research Seminars 2021-22 alongside Dr Kirsten MacLeod (Associate Professor, SACI). In 2021, Rita Faire and I successfully launched the Researcher Activist Network with funding from Edinburgh Napier University's Researcher Development Fund. We have more exciting events in the pipeline, so give us a follow on Twitter!
I'm fairly active within SACI and I'm looking forward to getting more involved with the wider research community within the university.
Outside of academia, I work part-time as the Communications Coordinator for YWCA Scotland – The Young Women's Movement. In 2018, I created a review blog called The Feminist Fringe to fill the sizeable gap offering feminist analysis and a spotlight on marginalised and minoritised voices at the Edinburgh Festival Fringe – a passion project I'm eager to restart in 2022. For fun, I write terrible poetry, I'm a novice embroiderer, an avid reader, and baked goods enthusiast. You'll often find me playing Vermintide 2, Don't Starve Together or Valheim on the PC, or Animal Crossings on the Switch.
The research community
Larissa and I sit on the University Research Degree Committee (URDC) to communicate the voices, needs and experiences of the larger research student body. We meet regularly with the School reps to gain an overview of school-level activities, concerns and needs, and we communicate these back to the university staff who sit on the committee. With this information and our input, the URDC ensures policies are in place and working as intended for students. While we don't have voting power on the committee, URDC Student Reps do have agency to steer conversations, highlight urgent concerns and contribute to the longterm policy plans the committee are developing. You will most likely know the URDC's work outputs in the form of the Research Degree Framework (RDF).
We're also keen to engage students on an individual level – we want to know how policy and university governance can better support you and ensure a well-rounded research degree experience.
Representation of students' diverse experiences and support needs is a vital communication link between the university administration and the research student cohort. Particularly as we navigate working from home, or distanced learning, and continue to adapt our working and research engagements to the changing landscape through lockdowns and personal hurdles, it's more important than ever to ensure the university administration understands how we are coping – and what support they can provide us – in the coming months and years.
Let's connect!
Email: amy.king@napier.ac.uk
Twitter: Amy_CKing1
LinkedIn: Amy King