Cyber Scotland Week draws together events across Scotland designed to make businesses, organisations and individuals more cyber aware and resilient.
Bringing together influencers, experts and the next generation of talent, to educate, inform and support cyber resilience in our businesses, charities, education and homes.
The Three Aims of Cyber Scotland Week are:
Protection

Improving cyber resilience knowledge, behaviours, awareness and practice.

Innovation

Showcasing innovative work happening across Scotland's cyber sector.

Skills and Careers

Promoting skills development and a career in cyber security.
Discover the importance of cyber security.
Here at Edinburgh Napier University we are focusing on 10 tips for Cyber Success throughout the week!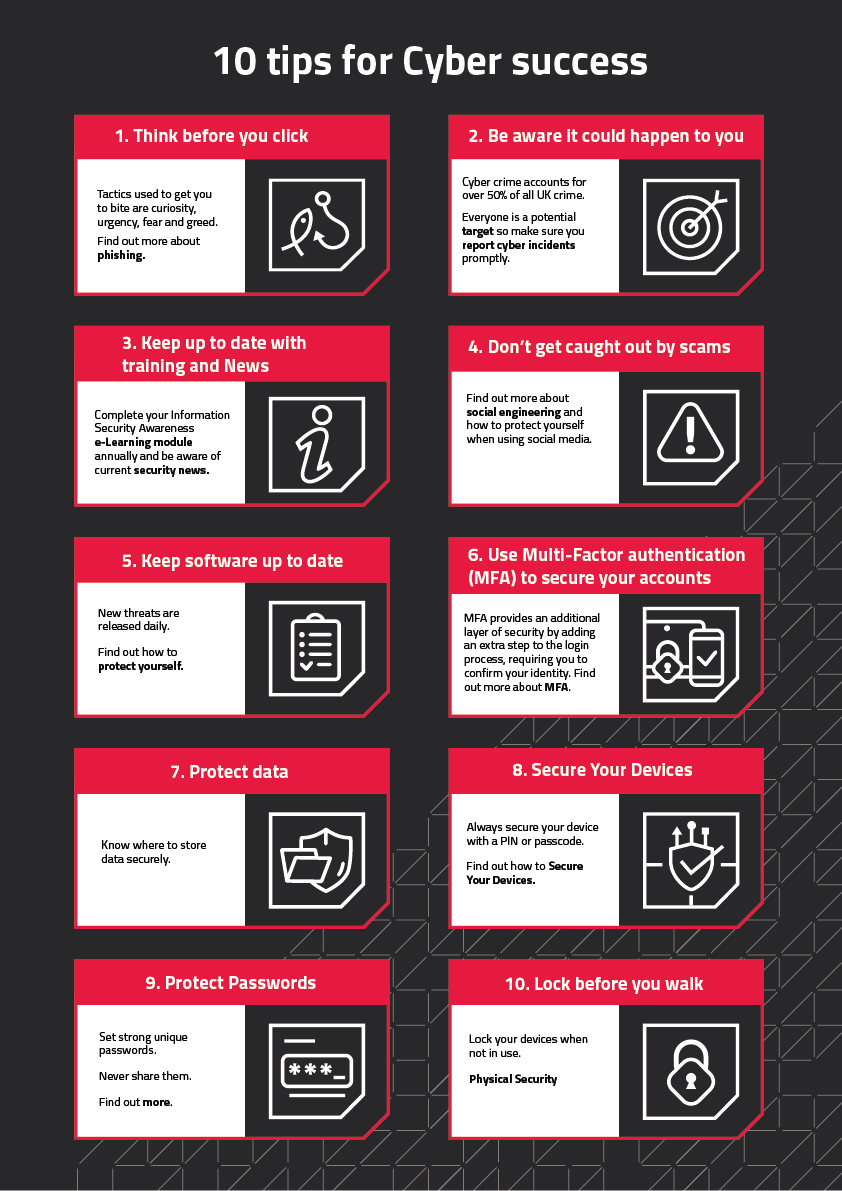 We're hoping that everyone will find something useful in the content that we've prepared, but if there's anything we haven't covered that you'd like to know more about, please let us know.