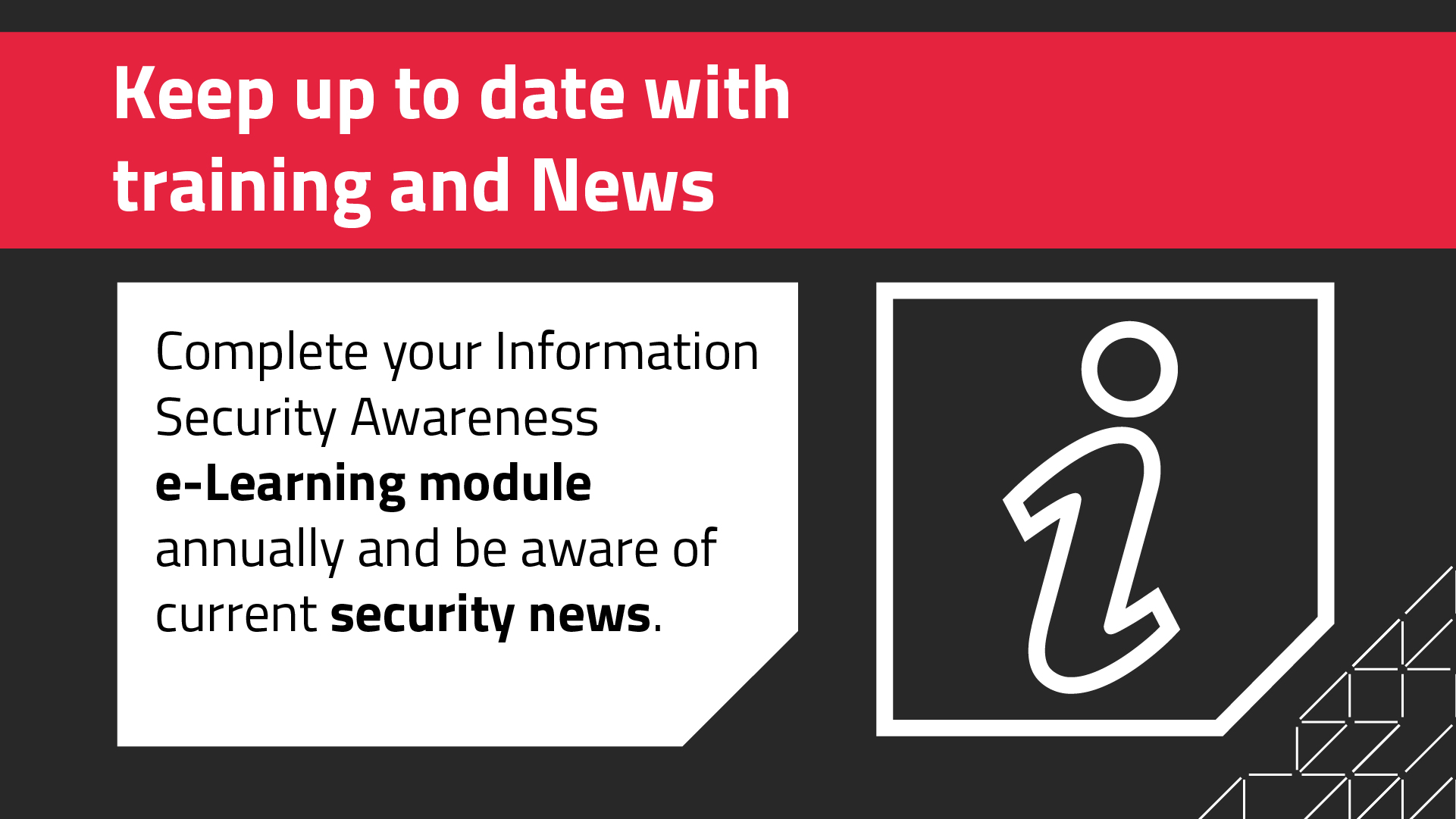 Our people are our biggest asset, but unfortunately that also makes them attractive targets for criminals. Therefore all Edinburgh Napier University staff need to complete the e-Learning module annually. The module covers why cyber security is important, how attacks happen and then covers four key areas:
Defending yourself against phishing
Using strong passwords
Securing your devices
Reporting incidents
We all know that cyber crime is on the increase, its important that we are aware of what is going on to enable us to try to stay ahead of the criminals. Universities are being specifically targeted and we know several UK universities have been the victim of ransomware. Its impossible to keep up to date with it all but get safe online and National Cyber Security Centre (NCSC) usually have some interesting security news. Go on have a read!