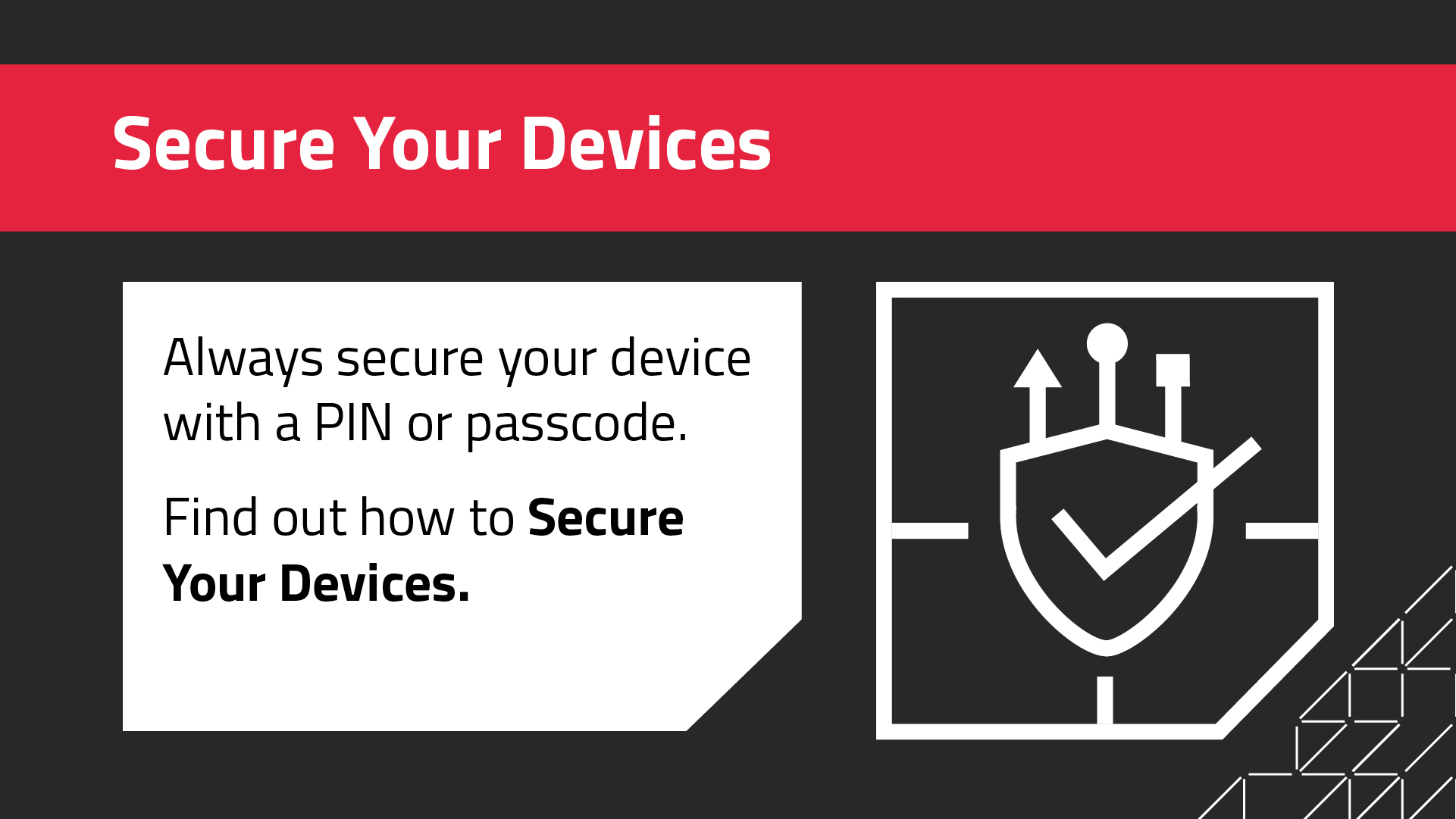 One step you can take to stay safe online is to secure your devices. From regularly keeping them up to date through to enabling existing security features, you can quickly and easily secure yourself and your data.
Here's our quick device security checklist:
Enable PIN, Password or Biometric authentication.

Set passcode to auto lock after a period of inactivity.

Install the latest OS and app updates, set it to auto update if possible.

Only download and install apps from trusted sources.

If the device is for a child, enable the parental controls.

Enable device and storage encryption where possible.

Enable automatic backups to protect important data.

Enable "Find My" and Remote Wipe features if available.
Most manufacturers provide simple guidance on how to secure your devices. The following links should be useful: