When things didn't quite pan out for David Ramsay as a punk rocker, he turned his attention towards the electronics involved in music at Edinburgh Napier University (previously known as Napier Technical College). David has since then traveled the world as a Broadcast Engineer and is now preparing to share some dangerously funny stories at the upcoming Edinburgh Fringe Festival later this year.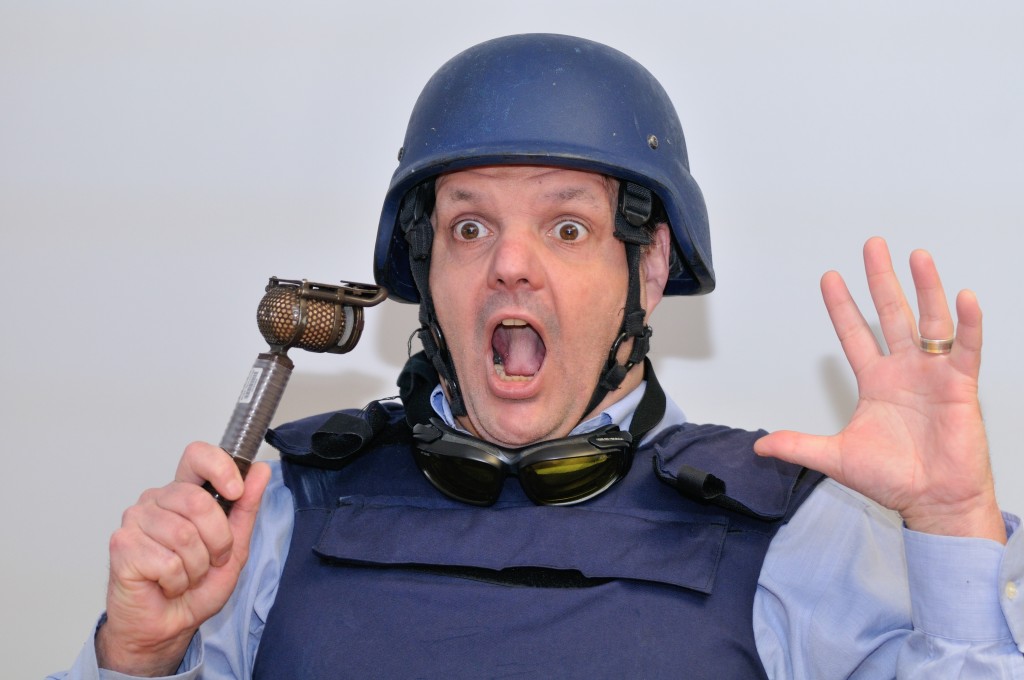 "Until I joined a punk band in my early teens, and as a result ended up in a recording studio, I had no idea of what I wanted to do with my future. But as soon as we were in the recording studio I knew that if my embryonic rock'n'roll career faltered, I wanted to work with music and electronics. I contacted all of the broadcasters and recording studios in the Glasgow area asking what I would have to do to break into the industry, and they all replied that without an electronics qualification of some sort I wouldn't get very far. One broadcaster went as far as recommending the BEng Communication and Electronics Course at Napier Technical College, as it was then. As the gigs dried up and pop stardom became ever more unlikely, I decided that I had better start studying for my Highers and a couple of years later I was accepted on the course at what was by that time Napier Polytechnic. Rock'n'roll's loss was now broadcast engineering's….. well, potential problem I suppose.
The great thing about the BEng Communication and Electronics course was that it was very practical, as it was a sandwich course. The first sandwich placement was with Radio Clyde, I learned a huge amount about the broadcast industry, and about working in a modern and large broadcast studio complex. My second placement was with a much smaller radio station, TFM Radio in Stockton-On-Tees. They needed somebody to help their engineer during a refurbishment of their two on air studios and the experience I had gained being at Radio Clyde, along with the fact I was cheap, meant I fitted the bill.
I must have made a good enough impression at TFM Radio as I was offered a job even before the end of the 4th year of the course. I worked for the company for three and a half years, but having worked through a studio refit and then a move to another building, with the project work drying up and the future work looking to be mainly routine maintenance, I decided it was time to move on and pursue my desire to work abroad, and oh did I achieve that!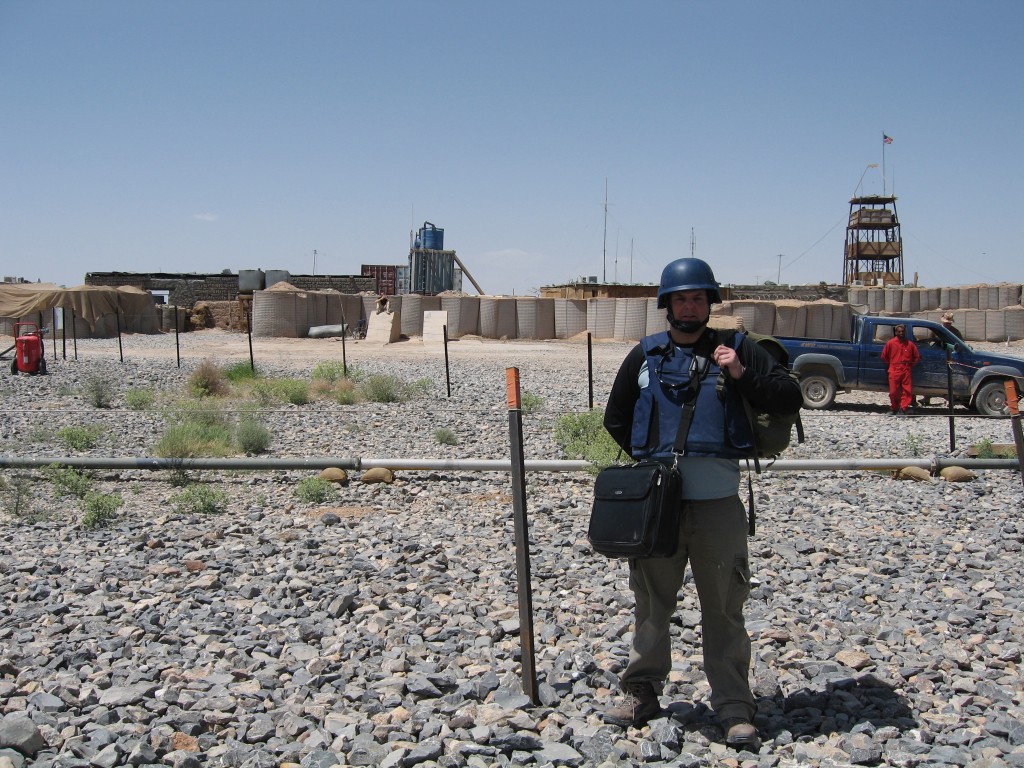 I was lucky to find employment as a broadcast engineer with the British Forces Broadcasting Service (BFBS), which is part of the Forces charity the Services Sound and Vision Corporation. I was dispatched to work in Cyprus for a couple of years, then to Brunei for three years before returning to Cyprus as Engineering Manager. Working for BFBS had certainly broadened my broadcast engineering experience, I was still working with radio studios, which was my initial passion, but now I was also engineering transmission systems, satellite systems and IT.
In 2001 reality caught up with me and I had to leave my ex-pat life in the sun to take up the position of Operations Manager in the UK. This pretty much coincided with the British Military moving into Afghanistan and Iraq, and where the British military go BFBS TV and Radio services are not far behind, because BFBS Radio and Television services are seen as absolutely vital to troop morale.
These last 15 years have been an extremely challenging and rewarding period for BFBS and for me personally. We have established radio studios and transmission systems in Iraq and Afghanistan, and seen the systems evolve over this time from a single TV service on analogue transmitters, to a multi-channel 'Freeview' style digital television transmission systems.
I have been quite literally all over the globe with BFBS, and although some of the locations are a bit austere and hazardous, all of the places I've visited have been interesting, and providing a necessary and valued service to the British Forces gave me huge job satisfaction.
I have often been told that we should write down some of what we get up to, and that the more adventurous and hazardous the stories are, the more interesting people will find them. So I have done exactly that.
'Extreme Broadcasting: with Danger, Dynamite and DJs' is the title of a show I am taking to the Edinburgh Fringe this year. Hopefully, it will highlight the work that BFBS does for the Armed Forces through some of our more humorous adventures."
David will be performing 15 shows at the Edinburgh Fringe Festival 2016 from Thursday 4th August until Thursday 18th August. If you would like to find out more about the show, please visit: www.bfbs.com/extremebroadcasting