When things didn't quite pan out for David Ramsay as a punk rocker, he turned his attention towards the electronics involved in music at Edinburgh Napier University (previously known as Napier Technical College). David has since then traveled the world as a Broadcast Engineer and is now preparing to share some dangerously funny stories at the upcoming Edinburgh Fringe Festival later this year.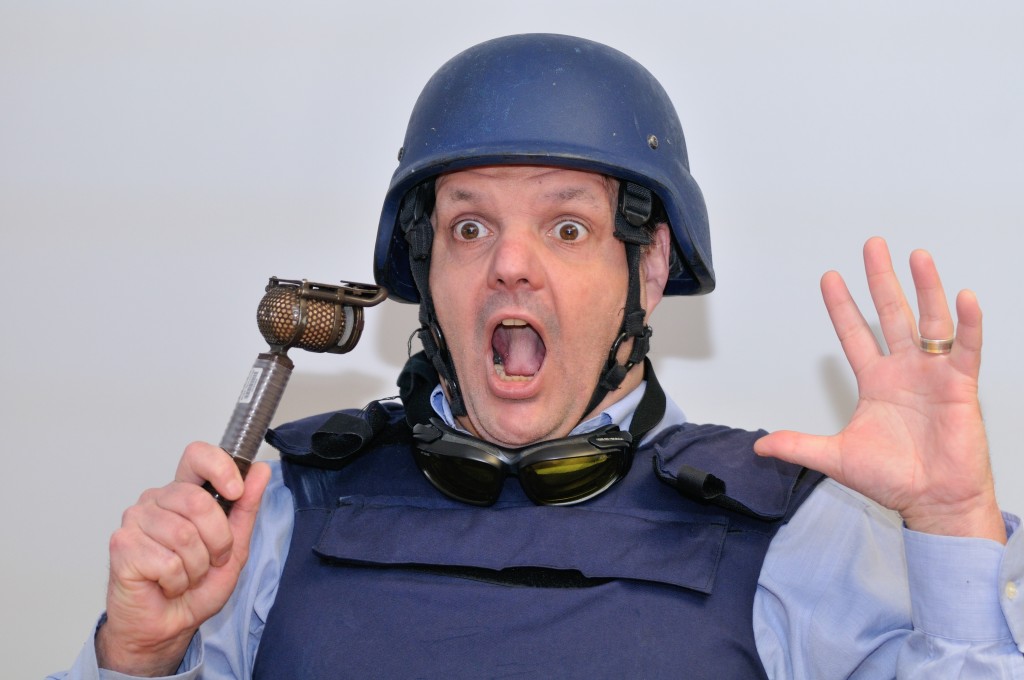 "Until I joined a punk band in my early teens, and as a result ended up in a recording studio, I had no idea of what I wanted to do with my future. But as soon as we were in the recording studio I knew that if my embryonic rock'n'roll career faltered, I wanted to work with music and electronics. I contacted all of the broadcasters and recording studios in the Glasgow area asking what I would have to do to break into the industry, and they all replied that without an electronics qualification of some sort I wouldn't get very far. One broadcaster went as far as recommending the BEng Communication and Electronics Course at Napier Technical College, as it was then. As the gigs dried up and pop stardom became ever more unlikely, I decided that I had better start studying for my Highers and a couple of years later I was accepted on the course at what was by that time Napier Polytechnic. Rock'n'roll's loss was now broadcast engineering's….. well, potential problem I suppose.
The great thing about the BEng Communication and Electronics course was that it was very practical, as it was a sandwich course. The first sandwich placement was with Radio Clyde, I learned a huge amount about the broadcast industry, and about working in a modern and large broadcast studio complex. My second placement was with a much smaller radio station, TFM Radio in Stockton-On-Tees. They needed somebody to help their engineer during a refurbishment of their two on air studios and the experience I had gained being at Radio Clyde, along with the fact I was cheap, meant I fitted the bill.