Over the last twenty-years or more, how the applications of AI and computer science might impact positively on how things are done, and in what fields, has undergone considerable examination. We now see computer science being used for the development of intelligent systems applied widely, for example, in robot control, manufacturing, policing, personal care, medicine, dentistry, agriculture, energy management, the automotive sector, aviation, cybersecurity, the finance sector and even by human resource professionals.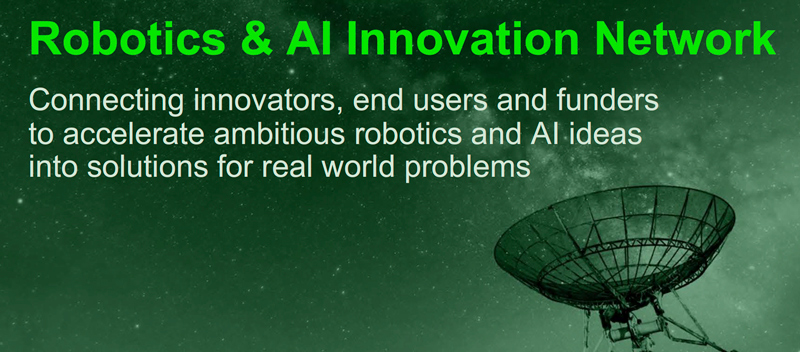 Caroline Chibelushi is the Knowledge Transfer Manager for Artificial Intelligence for the Knowledge Transfer Network and is responsible for the acceleration of the safe and secure adoption of ethical Artificial Intelligence (AI) by UK businesses.
Research Innovation and Enterprise working closely with the School of Engineering and the Built Environment brought Caroline to Napier on Thursday 10th to talk to us about how we could engage in this agenda. She was accompanied by Lorna Howarth, who spoke to us about what Knowledge Transfer Partnerships are and how they can be used to effect enduring relationships with businesses across the UK.
Caroline and Lorna were joined by an audience of over 70 people keen to learn more about AI and how they could use Innovate UK funding and KTPs for their research in this field. With clear opportunities for cross-disciplinary working, this event was the first of what is anticipated to be a number of events in the New Year involving SEBE and the KTN on the uses of AI in areas such as first response (fire, ambulance and policing) and manufacturing and we look forward to seeing you at one of these in the future.
Download slides from the talk:
Dr. Caroline Chibelushi: Robotics & AI: A brighter future (PDF)
Dr Lorna Howarth: KTP AI Webinar presentation slides (PDF)
Article written by Patrick McCarthy, Business Development and Relationship Manager – School of Engineering and the Built Environment (P.Mccarthy@napier.ac.uk)