If you have an idea that you think has commercial potential and which you have developed as part of your academic tenure, then the Business Engagement and Innovation Team can help you:
Obtain the most relevant IP Rights
Develop a commercialisation strategy
Find partners
To take your idea forward , a process must be followed to ensure we are optimising the IP, that we are putting in place the most relevant rights to protect the idea and selecting the optimal commercialisation channel to maximise either the impact and /or the return we can make.
Tell us about your idea
We encourage you to get in touch with us to talk about the options you have. We support all size and shape of ideas and there is not a one-size-fits all approach. We will work collaboratively with you and your School. We expect you to have discussed this with your Line Manager and your Head of Research as, if it is collectively agreed that we support you, then we will all need to work together to optimise the chances of success.
To be able to advance your idea you must:
Complete an Inventions Disclosure Form (IDF)
Attend a School Innovation Panel
Innovation Panel meetings for SACI, TBS, SHSC and SAS are put together on a case-by-case basis. Contact your BDRM to find out more!
For SEBE and SOC, the 2021 School Innovation Panel meeting dates and times are given below along with the expected lead-in time required to develop your IDF. It can take some time to get your IDF to the right standard required so please work with your BDRM and give us plenty of advance notice.
Top tip! We can normally only discuss circa two projects at any one meeting so do plan carefully ahead!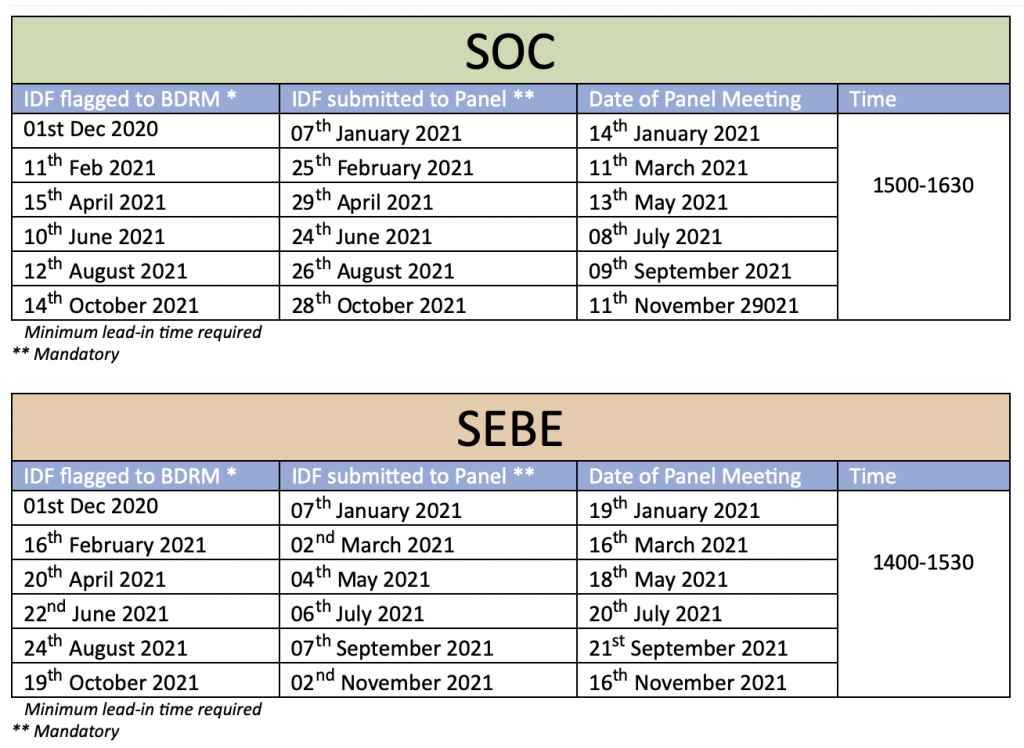 Article written by Fiona Mason, Head of Business Engagement and IP Commercialisation (f.mason@napier.ac.uk).