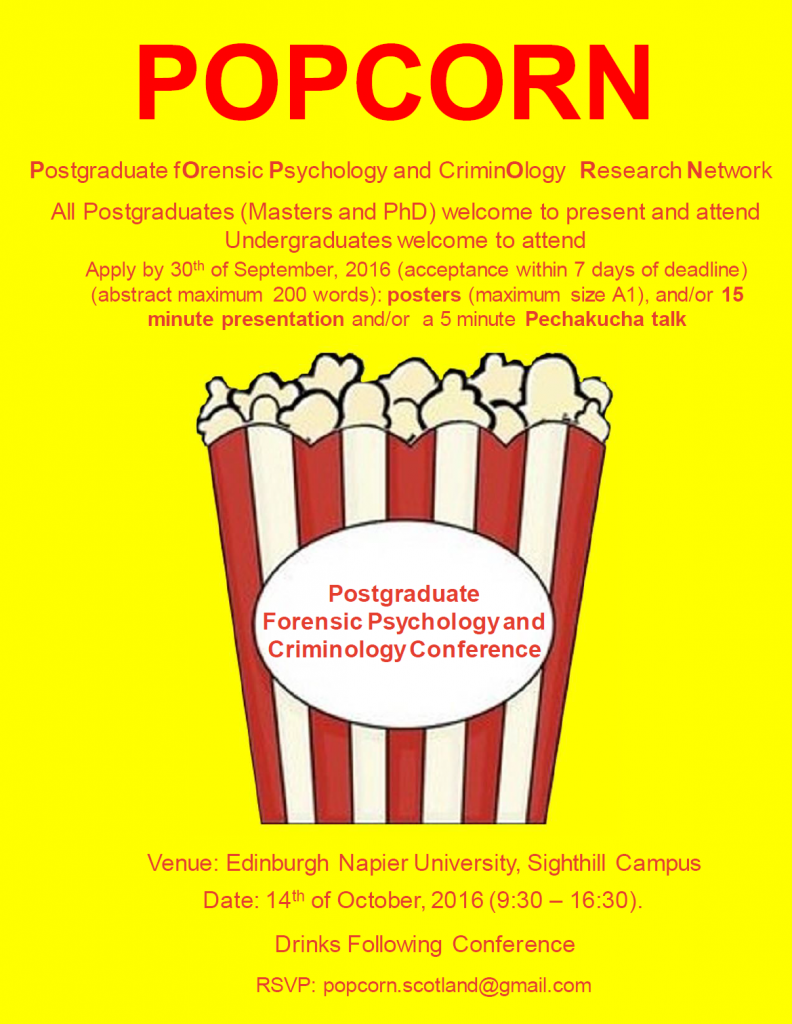 Popcorn stands for postgraduate Forensic Psychology and Criminology Research Network.
This event gives young researchers the opportunity to engage in research, and present their own research. Individuals who are interested in presenting should submit an abstract by the 30th of September 2016 (see attached poster for details, or email popcorn.scotland@gmail.com). The conference will be held at the Sighthill Campus of Edinburgh Napier University on the 14th of October.
Postgraduate (Masters and PhD) welcome to present and attend!
Undergraduates and anyone else – welcome to attend!
We hope to see you there.
Kind Regards,