The International Association of Forensic Mental Health Services: New York, USA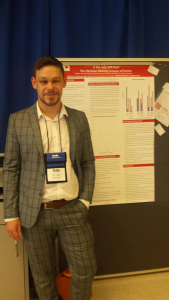 From June 19th to June 25th I went to a conference in New York. The conference was held by the International Association of Forensic Mental Health Services. The location of the conference was at the John Jay College of Criminal Justice, which is situated in Manhattan. For me, presenting my research in Manhattan, New York, was a pretty big deal. I come from a small town, called Tranent, in East Lothian. So being there was worlds apart. I've never had an experience like it.
The conference was held over three days. Luckily for me, I was presenting on the first day, which was a Tuesday. I was quite nervous before presenting, but once I got started I was okay. There were a lot of Americans there who were so intrigued to learn of Scotland's very unique legal system, which has 15 jurors and three verdicts (an additional not proven verdict). Also, I received feedback from forensic psychologists, sociologists, psychiatrists, and legal professionals. My work was looked at in every possible direction. It really was an enjoyable experience to see how people can process the same research yet give very different feedback, which seemed to be filtered through their respective disciplines. From a psychological point of view it was fascinating. Although, I enjoyed presenting and hearing all the questions, and feedback, that was given to me, I was glad when my slot had finished as it meant that I could enjoy the rest of the conference anxiety free.
There were several amazing talks at the conference. Too many to mention. However, I will briefly mention some of my favourites. The first key note speaker I heard was Dr Itiel Dror. His work is fascinating. He looks at the biases that individuals have within both scientific and professional environments. I really do urge people to read his work. His talk was fascinating, and everyone at the conference was conversing about it in the days to follow.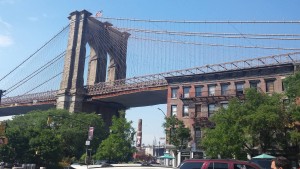 Another presentation I really enjoyed was from Tom Grisso, Ph.D. He talked about individuals who have been convicted with homicide and who are still legally juveniles. If you get a chance read his work, it is excellent. His research is fascinating, and I would really like to hear his work again; and, hopefully collaborate.
Finally, my supervisor Dr Jennifer Murray presented at the conference. Although, I am biased, I really enjoyed her talk and she received an excellent reception. She spoke about attribution effects and violence risk assessments. Her research is very well done, and her results are very intriguing (I won't go into them here). Please read some of her papers (I guarantee you will enjoy them), and if you are a psychology student at Napier please ask her about her research, as it will definitely help you with future reports/honours ideas.
Overall, I loved the experience of the conference. There is no other place like an academic conference, where you can talk about intelligent ideas and spark up potential collaborations. I would suggest that every postgraduate should attend one, it definitely changes how you view science and the working cogs within it. Also, for an international conference where better to go than New York, the place is so vibrant. Everywhere I went, it felt like I was on a movie set, it was genuinely one of the best weeks of my life. I even got to squeeze in a drink with an old friend and his wife overlooking the empire state building. I can safely say that I am looking forward to my next conference.