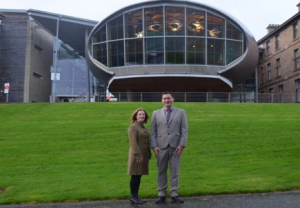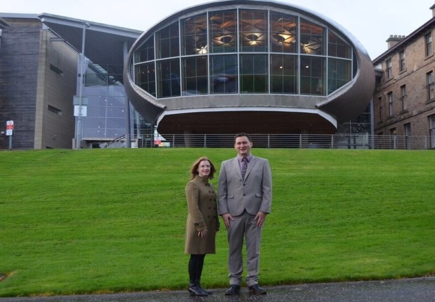 Our third #trusteehour for 2018 in March sought to tackle the 'elephant in the room', which had been suggested as a topic back in 2017: GDPR.
With the implementation date not far off on 25 May 2018, it seemed a good moment to encourage resource-sharing for charity trustees still looking to get their heads around what's involved.
We had around 2,500 views during this trusteehour, with a number of online references shared.  This link is for the Information Commissioner's Office FAQs for charities.
There's also the resources brought together by the Institute of Fundraising.
Information and guidance from NCVO was also shared.
Taking a proactive approach to data and re-engaging with supporters was a theme identified, as an opportunity to use GDPR as a positive step.  @Osborn_Jo mentioned two charities she had seen active in this space:

@talktokieran continued this positive theme:

Thanks also to @TrusteeLeaders @BruceTaitAssoc @CT_charities @SocialChangeAg for joining the conversations.  The impression I was left with however was there's a bit of this going on: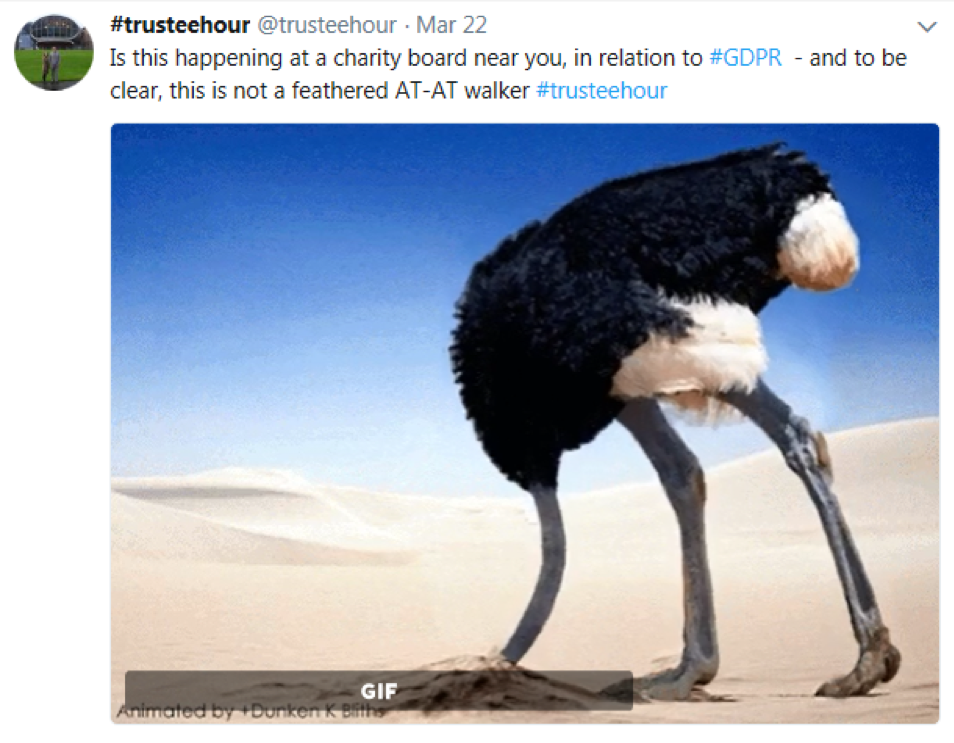 And finally, news of our next #trusteehour on Thursday 19 April 8-9pm – topic "demystifying charity accounts"!
Blog by Julie Hutchison
Founding Editor of @InformedTrustee
6 April 2018