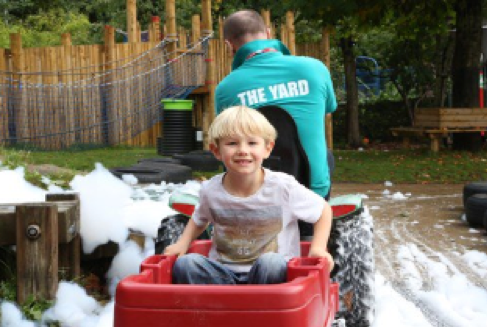 For our tenth #trusteehour, we took part in a collaboration with The Yard, a charity with its HQ in Edinburgh which offers a haven of adventure play for disabled children and their families.  With the prospect on the horizon of a capital build project to create another adventure play centre, we were keen to tap into insight from #trusteehour followers on how other charities had approached various aspects, including planning, fundraising and the governance involved.
During the hour, there were over 4,000 views and lots of tips shared – here's a top 10.  We'd like to particularly thank the Prince and Princess of Wales Hospice CEO Rhona Baillie for sharing their recent experience in fundraising for, and building, their new hospice; and Mark McGeachie from Youth Scotland, for sharing their experience of renovating their HQ base.
Consider your local geography – certain approaches may have worked well elsewhere, but they need translated and adapted to be successful in your area.
2. Choose your contractors carefully: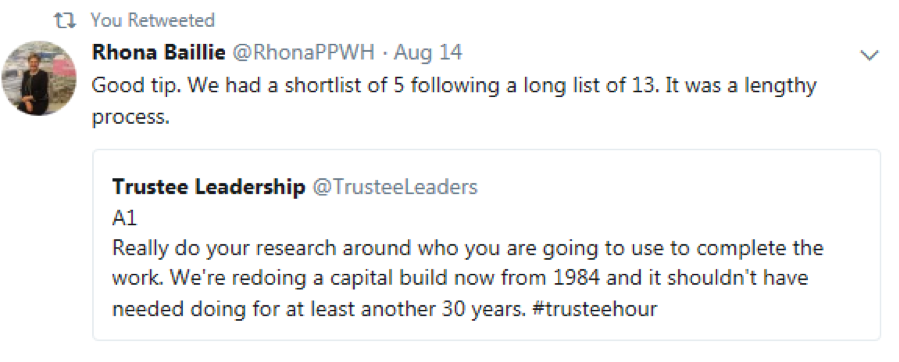 3. Future-proofing: @_mark_mcg made the point that your building needs to plan for future requirements, not just those of today
4. Have a contingency budget – expect the unexpected when it comes to costs.
5. Have you fully explored all the options around your building?

6. When it comes to tax and planning ahead, VAT is an important area to consider in building projects – speak to experts, as thousands of pounds may be at stake:

7. Looking at fundraising and how to identify potential major donors:

8. The approach to contracts and the design aspects generated a lot of comment. A 'design and build' approach seemed to be popular:

9.  Some thoughts on what value for money means: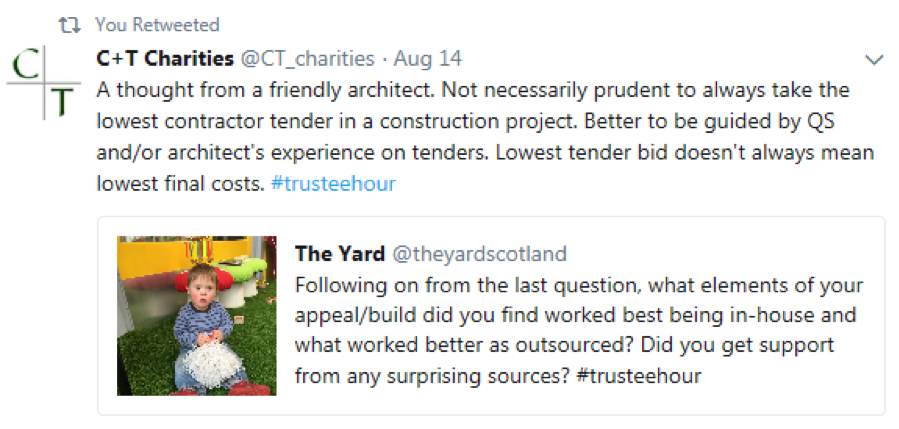 10. Finally, the importance of communications and stakeholder engagement:

We wish The Yard all the best in their future plans as they expand their operations to a new area, offering more families access to the fantastic adventure opportunities which enable children with additional needs to play.
Blog by Julie Hutchison
Founding Editor @InformedTrustee
24 September