With his own successful business,  Josh Quigley seemed well on his way to becoming an entrepreneurial success. Unbeknown to everyone though, Josh was struggling with his mental health. Read more his battle with depression and his journey as the Tartan Explorer.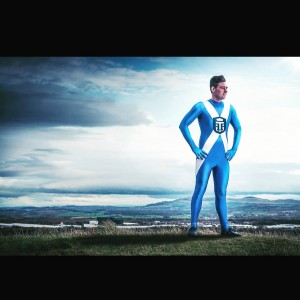 In 2010, Josh Quigley started at Edinburgh Napier University as a Business student, with dreams of becoming an entrepreneurial success. 6 years later, his dream has come true. However, Josh's journey to success has been far from easy behind the scenes.
Josh left university after his first year to work full-time and gain some experience before continuing his studies in business at Stevenson College. This led Josh back to Edinburgh Napier in 2013 when he joined as a bright and confident, 3rd year Marketing & Management student.
Josh has always had an entrepreneurial spark from a young age, he was fascinated with how businesses worked. This passion inspired him to set up his own incredibly successful digital marketing business during his 3rd year, Sharkdog, which won Josh the 'Young Entrepreneur of the Year 2015" at the Forth Valley Chamber of Commerce Awards. However, the success of the business combined with everyday stresses of life began to take their toll on Josh's mental health. Feelings of loneliness, and isolation became overwhelming and Josh lost his sense of who he was. The enthusiastic, intelligent young man who once had a true lust for life, could only see one way out.
 On 26th May 2015, Josh decided to end his life.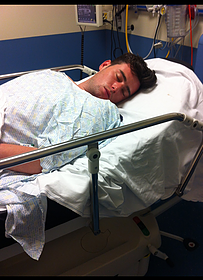 "All I wanted was to be happy, to enjoy life. But I couldn't. I couldn't imagine ever feeling happy again. I felt like I was trapped in a corner and I only had one option. I wanted it all to end. I wanted it to be over. I wanted to be dead."
At 80 mph, Josh intentionally crashed his car into a concrete barrier at the westbound junction of the M8 near Livingston. Miraculously however, he walked away from the crash with no physical injuries.