After a review of research data practices across the University in accordance with the University research data management (RDM) policy and external requirements on good practice around research data, including open data, it has been agreed by the School Heads of Research and RIO that the processes around RDM will be updated as follows:
All projects which are managed via Worktribe will require a data management plan (DMP) prior to the issue of a project finance code.
The DMP must be uploaded to Worktribe as a standalone document with the document tag 'Data management plan (DMP)'
X:drives (to store the data) will not be set up for project without a DMP being provided to RIO and/or IS.
This new process will be effective immediately for all projects where the funder requires a DMP or data statement at submission. For all other projects will be effective from 1st January 2020.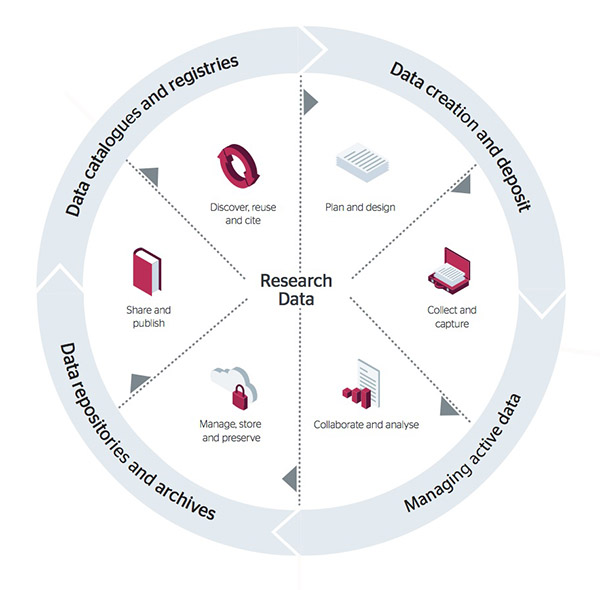 How will this process work?
For projects which can be classed as research and uses or generates research data (definitions below) a DMP should be generated during the project development or award set up phases and added as a document on the project record in Worktribe. As the research develops your plan should be updated to meet any changes to the proposed work.
'research' is defined as, 'a process of investigation leading to new insights, effectively shared… It includes work of direct relevance to the needs of commerce, industry, and to the public and voluntary sectors; scholarship; the invention and generation of ideas, images, performances, artefacts including design, where these lead to new or substantially improved insights; and the use of existing knowledge in experimental development to produce new or substantially improved materials, devices, products and processes, including design and construction'.
Research data is information (particularly facts or numbers) collected to be examined and considered, and to serve as a basis for reasoning, discussion or calculation. In a research context this examples include, statistics, results of experiments, observations resulting from fieldwork, survey results, interview recordings, images etc
We appreciate not all projects may generate data at all or meet the definitions above. In these cases a declaration that no data will be used in the project should be provided instead of a DMP. This can be exported from Worktribe by your RIO project contacts – Pre/Post award liaison as detailed on the Worktribe record.
Internal/unfunded research
If you are doing research which is not externally funded or on Worktribe please contact RDM@napier.ac.uk who will advise on the process
Support with RDM and DMPs
More information on RDM and DMP can be found on our intranet pages
RDM training sessions occur throughout the year and are advertised through learning events in HR connect
DMP reviews and general advice can be accessed by contacting RDM@napier.ac.uk