Edinburgh Napier knowledge exchange project with digital stress management tool, TakeTen Ltd, receives Catalyst Funding to help it grow and reach new markets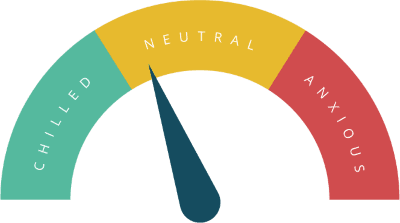 Edinburgh Napier University (ENU) is pleased to share that a knowledge exchange project it has established with a Belfast-based healthtech company, Take Ten Ltd has recently been awarded £9,998 from the Scottish Inward Investment Catalyst Fund. This funding boost will help the business to develop their digital stress management tool into new markets, assessing requirement for the products to be successfully adopted by potential market-users.
About Edinburgh Napier supporting TakeTen Ltd to expand to new target markets
The digital stress management tool, TakeTen Ltd, is an app developed by its CEO, Fintan Connolly, that aims to help reduce anxiety and the stress response. To date, the app has been successfully implemented in educational and financial sector settings for students and executives, however has yet to be used in any healthcare applications. Edinburgh Napier is supporting Take Ten Ltd with its ambitions to explore and establish this new Scottish health-tech target market.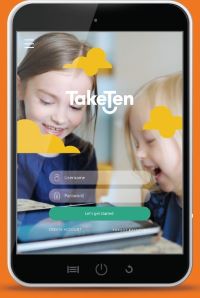 Explaining more about the Take Ten Ltd and Edinburgh Napier University knowledge exchange partnership, Lead of the Healthcare Technology Research Group at Edinburgh Napier University, Professor Alison Porter-Armstrong said:
"The Healthcare Technology Research Group at Edinburgh Napier's School of Health and Social Care are experts in clinical trials of devices. Fintan Connolly approached us last year to consider how he might be able to test the device and explore the Scottish market to develop a roadmap for him to establish a presence in Scotland, and work longer term with our Napier team, given their health-tech expertise.
"This new funding will enable us to explore the international evidence to support the use of this device, within a number of clinical populations of people living with long-term chronic illnesses. We will also be able to begin to undertake some acceptability testing of the device."
Commenting on the partnership and this new funding boost, Fintan Connolly said:
"TakeTen is delighted to collaborate with the Healthcare Technology Research Group at ENU. This exciting project will allow TakeTen to better understand the potential needs, challenges, and clinical opportunities for the digital anxiety management resource, particularly in the areas of respiratory illness and neurological conditions.
"Working with the outstanding expertise at ENU, will allow for a fast and efficient translation of research into a tailored product to meet key needs in Scottish healthcare."
Scottish Inward Investment Catalyst Fund – supporting growth in the Scottish economy
The Scottish Inward Investment Catalyst Fund was set up by Interface and Scottish Government to support businesses not yet located in Scotland to work with Scottish academic institutions. As well as funding research and development, it provides an opportunity for the business to establish relationships and offers insight into Scotland as a great place to invest.
The fund was launched in 2021 as part of the Scottish Government's Inward Investment Plan. Minister for Business, Trade, Tourism and Enterprise, Ivan McKee, said:
"It is excellent to see the success of the Inward Investment Catalyst Fund in attracting high-quality and innovative projects, aligned with the key areas of the Inward Investment Plan and our ambitions set out in the National Strategy for Economic Transformation.
"This funding highlights the strengths and expertise of our internationally recognised universities, encouraging potential investors to grow their businesses here in Scotland.
"These partnerships are also helping to lay the foundations that will support economic growth in Scotland resulting in the potential for creating high-skilled jobs."
Support for university and industry partnerships
Howell Davies, Sector and Business Engagement Manager, Interface, said:
"The catalyst funding is a valuable way to kickstart relationships. We see examples of projects from last year leading on to funded PhD Studentships and Knowledge Transfer Partnerships which deepen the business-academic relationship and help to create opportunities for inward investment in Scotland."
In the last funding round, five business-academic research projects, including Take Ten Ltd, were awarded almost £45,000 funding from the Scottish Inward Investment Catalyst Fund. Read more about this funding here >
Get in touch!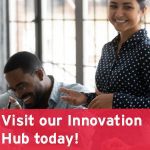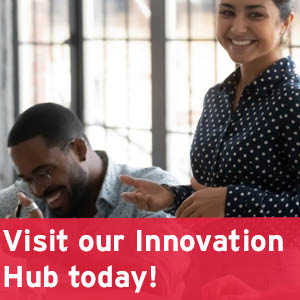 If you are interested in connecting with our experts at Edinburgh Napier University and exploring Knowledge Exchange Partnerships, find out more here or contact our Business Engagement Team at RIE@napier.ac.uk