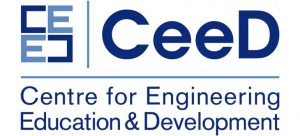 RIO has renewed its subscription to CEED –if you wish to be part of their e-mail distribution list which details their events and training clinics, please contact Angela McNaughton who will add your details to the list – a.mcnaughton@napier.ac.uk.
As background, CEED are a growing community of businesses and academics. Their focus is supporting their members with the real challenges they face on a daily basis. Their membership pool brings together talents, expertise, experience and resource in the pursuit of operational excellence spanning a range of industries and Scottish Universities and colleges.
The real benefit of CeeD membership can only be fully enjoyed through active participation. They regularly host events bringing together their members to discuss challenges. CeeD doesn't have an agenda except for improving aspects of their members' business operations – they are not a lobby organisation, don't distribute high-level generic advice and don't provide a 'programme' of events that may or may not interest you. Everything they do is driven by what members request.
So engagement is key – engagement with other companies and universities in the community and with the CeeD office.
The benefits of all our memberships include:
A focus on your issues
The opportunity to collaborate with other companies (large and small) on common challenges in 'Clinics'
'Unique to CeeD' access to companies, giving you the chance to see and learn how it's done elsewhere
Benchmarking
Professional Development for your junior and middle management through engaging with peer groups, contributing your company's viewpoint, collaborating to solve other company's issues that can open paths to solving your own
Cross-company training
Sharing of best practice
High-level networking with experienced operations people who want to help you succeed, not sell to you
Access to Clinic meeting minutes and presentation materials
Access to the Members' online forum
Your company's logo and profile (including a link back to your website) on CeeD's website
As an additional bonus CEED, in partnership with UWS run a mini-MBA programme. As a member we are eligible for 2 free places. Attached is the marketing brochure for this -the Growth 500 programme. Please contact Fiona Mason if you want information on this or if you want to apply – f.mason@napier.ac.uk