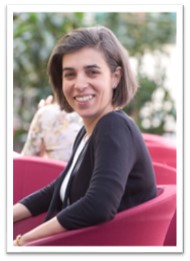 Dr Eleni Theodoraki, Lead Principal Investigator
Associate Professor in Festival and Event Management,
Edinburgh Napier University, UK.
1991-95 PhD studies at Loughborough University. Funded by the Greek State Scholarship Foundation. Research topic: Organisational Analysis of National Governing Bodies of Sport in Britain.1986-90 BEd degree in Physical Education and Sports Science, majoring in sports management and sports journalism. Aristotelion University, Greece
Consultancy, Industry Roles, Visiting Academic
2012 to date – member of UNESCO working group of experts to prepare sport policy agenda for adaptation at World Congress of Sport Ministers.

2010 – 2013 Core Commissioner in Commission for a Sustainable London 2012

2009 to date – Visiting teaching staff, LUMSA University's Masters programme in Event Management, Rome, Italy.

2009 – 2012 Member of the University of British Columbia Vancouver 2010 Olympic Games Impacts' Expert Resource Group.
e.theodoraki@napier.ac.uk
Dr Dan Musinguzi, Co-Lead PI                                                                                                   
Senior Lecturer, International Tourism Management,
Stenden University Qatar,
Dr. Dan Musinguzi is a Senior Lecturer at Stenden University Qatar. He holds a PhD in Tourism Management from the world renowned School of Hotel and Tourism Management (SHTM) at The Hong Kong Polytechnic University, and a Master's degree in Heritage and Cultural Management from the University of the Witwatersrand. His research interests include tourism impacts, local residents' attitudes and perceptions to tourism, service quality, events, cultural heritage, pro-poor tourism, among others.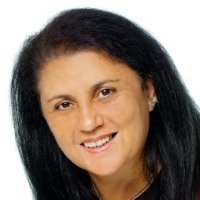 Dr Maktoba Omar, Co-PI                                                            
Reader in Marketing,
Edinburgh Napier University, UK
Dr Maktoba Omar (Reader in Marketing Strategy) completed her PhD at the University of Leeds entitled "Contextual Determinants of Standardisation and Entry Strategies in Internationalisation". Since then she has published and acted as editor and referee for a number of academic journals and performed as track chair, presenter and member of the Vetting Panel for a number of national and international conferences. She has won the Emerald LiteratiNetwork outstanding paper Award 2008. She also acted as consultant and leading academic in a number of projects and Knowledge Transfer Partnership (KTP) and has generated a substantial amount of funds in the UK and overseas. Currently her main research focus is a study of the impact of branding, emerging markets and foreign direct investment in relation to UK companies. Maktoba is a member of a range of professional organisations including the Academy of Marketing, the Academy of International Business and the Institute of Learning and Teaching in Higher Education. Maktoba is also Director of Studies and supervisor for a number of PhD and DBA students in the UK, Europe and overseas and has achieved a large number of completions of doctorates with very minor correction.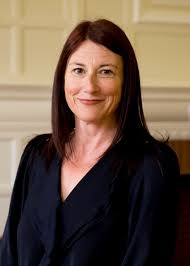 Dr Jane Ali-Knight, Co-PI                                                                          
Director Edinburgh Institute; Festival Events and Tourism
Edinburgh Napier University, UK
Dr. Jane Ali-Knight is a founding member and Director of the Edinburgh Institute: Festivals, Events and Tourism (EIFET) at Edinburgh Napier University, Scotland and is Course Director of the 'Executive Certificate in Event Management' which is delivered in Scotland and across the Gulf region. Current research in the Gulf region involves examining the growth and development of the festivals and events sector. Key projects include the production of a Special Edition of the International Journal of Event and Festival Management on 'Events and Festivals in Asia and the MENA region' (Vol 3. No.1. 2012) and a Qatar Foundation QNRF Funded Project entitled 'Leveraging the 2022 Qatar World Football Cup for the Promotion of Green and Active Living: A Multiple Stakeholder Evaluation of Strategic Options' . Jane also has recent event related experience in the U.A.E through Special Event Management and Publicity Co-ordination for the Abu Dhabi Film Festival (ADFF), 2007 – 2012. She is also a judge on the Middle East Event Awards.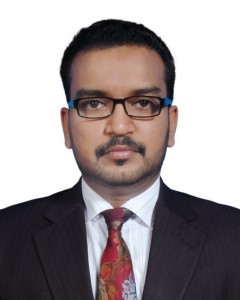 Dr Girish Nair, Co-PI
Program Leader, International Hospitality Management
Stenden University Qatar,
Dr.Girish.K.Nair is the Program Leader of International Hospitality Management, Stenden University, Qatar. He has more than 14 years of teaching, training, research and administrative experience. His research interest areas are Finance & Economics, Sustainability, Strategic Management, Hospitality & Tourism Management and International Business. He has contributed more than 25 research papers at national/international level at various journals, seminars and conferences. He has chaired sessions at international conferences. He is also reviewing research papers for some journals. He is an External Examiner (International) for the Ph.D. Program at the Bharathiar University (India). An educator with a proven track record, in Finance and Economics has demonstrated a commitment to excellence in lectures and workshops in reputed Universities. Having Ph.D in (Finance & Economics) and Masters Degree in: Business Administration (MBA) in Finance, Foreign Trade (MFT) in Capital Market & Financial Services and Commerce (M.Com) International Trade & Corporate Finance
Misba Bhatti, Research Assistant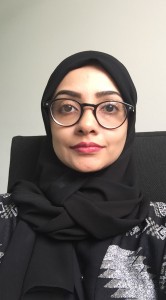 Stenden University, Qatar.
Bachelor's in International Affairs from Qatar University and Master's in International Relations from London School of Economics and Political Science.
MBhatti@stenden.edu.qa